Household Cleaning in Germany: Good, Bad and Ugly [Detailed Study]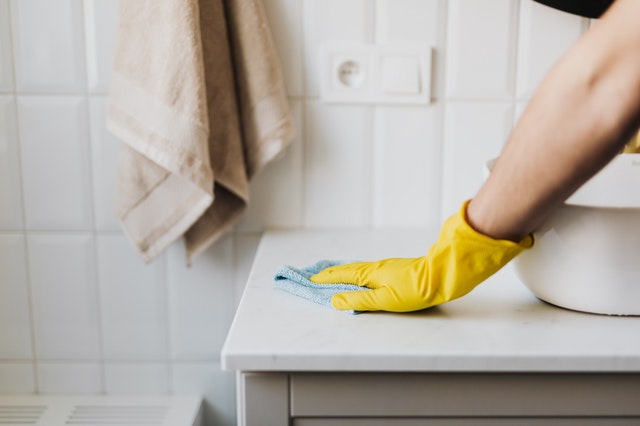 A Comprehensive Picture of Household Cleaning in Germany
As Benjamin Franklin once brilliantly stated, the two things certain in life are death and taxes and in the case of our homes- dirt, which doesn't come as a surprise because we spend tons of time trying to keep our homes looking clean and smelling fresh. While cleaning the household is essentially a practice that is carried out all over the world, every country has varying consumer behaviors and preferences.
In this blog, we are going to give you the full picture of what household cleaning looks like in Germany, which includes:
The Consequences or Ramifications of the Pandemic
The Effect Cleaning the Household has on Mental Health
The Adverse Effects of Overusing Cleaning Products
The Current and Past Scenario and Demographics of the Household Cleaning Market in Germany
This blog covers it all from the Good, Bad and the Ugly! Let's get started!
Household Cleaning in The Era of the Pandemic
If the pandemic has brought about one huge noticeable change in consumer behavior, it is most definitely the inclination towards hygiene. It has awakened individuals to clean like never seen before.
The numbers say it all as, In 2019, every German individual spent an average of under 5 hours a week cleaning their household. Fast forward to the covid-19 era, this has drastically changed, with every fourth or more house cleaning more thoroughly than before.
This shift was seen more so in households with children where there has been a 40% increase in household cleaning. With hygiene being the number one obvious reason for increasing cleaning in fear of the contraction of virus and infection, it wasn't the only one. Cleaning also served as a sort of occupational therapy, thus, making more time spent at home, more pleasant and productive for everyone involved.
These reasons have, thereby, giving rise to not just the household cleaning market in terms of services but also more purchase of varied products in the cleaning agent's category.
Does Household Cleaning Have an Affect On Your Mental Health?
We are all aware of the great benefits of physical activities like riding a bike, a workout or just simple walking. But does something like cleaning your house have benefits that haven't been discussed yet?
They sure do!
In February 2021, a study was published by the Rotman Research Institute at Baycrest Hospital in Ontario, Canada, that found a correlation between positive brain activity such as an increase in brain volume and cognitive abilities, all by performing tasks such as vacuuming, gardening, washing clothes or even just dusting. The bigger the volume of the brain, the younger and healthier the brain is.
So how does performing tasks such as household cleaning do this?
There are numerous reasons such as:
Planning and organizing the household, in a period of time, leads to the formation of new neuronal connections in the brain. This could also be regarded as "Brain fitness".
Cleaning the household is a strenuous activity and is easily comparable to activities like riding the bike or taking a walk.
A sedentary lifestyle that involves constant sitting can reduce brain function as well as overall health.
This serves as good news for the wonderful brain- the controller of your body!
An Evil in Disguise: The Overuse of Cleaning Products for Your Household
"Too much of anything is good for nothing". This doesn't hold more true than with household cleaning agents.
A collection of various epidemiological studies found a strong association between spray disinfectants and cleaning products and the onset of asthma as well as exacerbating already asthmatic symptoms among both working users in the healthcare industry and non-working users in private homes due to the use of compounds like bleach, ammonia, chloramines (from mixing bleach with cleaning products) and cleaning sprays.
This is proven by another large study carried out involving adults from 10 European countries where it was observed that increased use of bleach saw a high prevalence of asthma and lower respiratory tract symptoms.
But adults aren't the only ones affected. Alteration of gut microbes is also seen in infants aged 3-4 months of age, due to the overuse of household cleaning products that contain bleach and hydrogen peroxide.
The prevalence of this was observed due to:
Mothers that frequently used chemical-based household products during pregnancy, leading to the infant experiencing wheezing.
Children who were exposed to bleach at home or even in school were seen with increased respiratory distress such as inflammation and recurring bronchitis and other infections.
Exposure to perfumes and other sensitizers in household cleaning products also saw a rapid increase in allergies.
Household Cleaning Market in Germany: Now and the Future!
A clear difference is seen among the two genders- women and men in terms of tolerance about cleaning. Women are seen cleaning the household on an average of 3.8 hours per week, which sums up to an hour more than men per week.
Figuratively, around the world, the female head of the household does the majority of the cleaning, with the highest percentages observed in Europe and Africa/Middle East (almost 49% each).
But times are changing, and men too are seen taking the load. Two-thirds of male partners say that they carry out brushing/brooming the house regularly, and also prefer vacuum cleaning as opposed to window cleaning.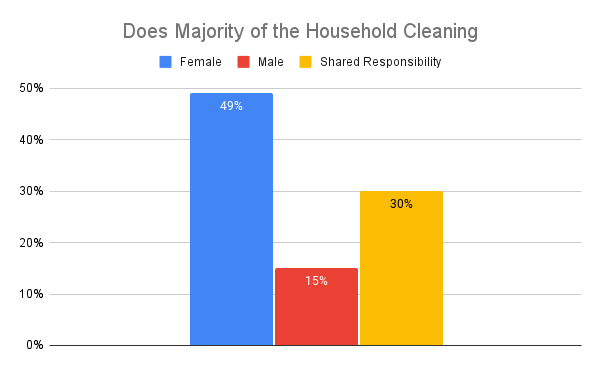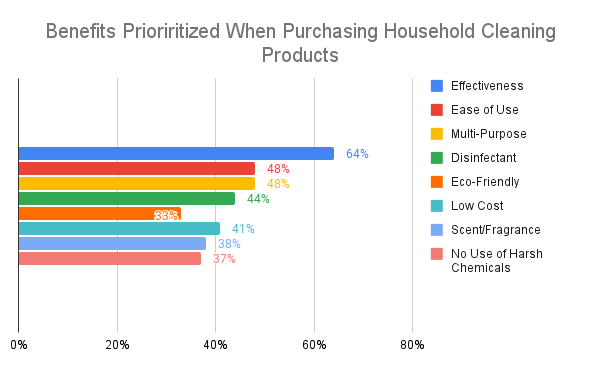 It can be observed that across all generations, key factors driving growth are effectiveness, price and smell.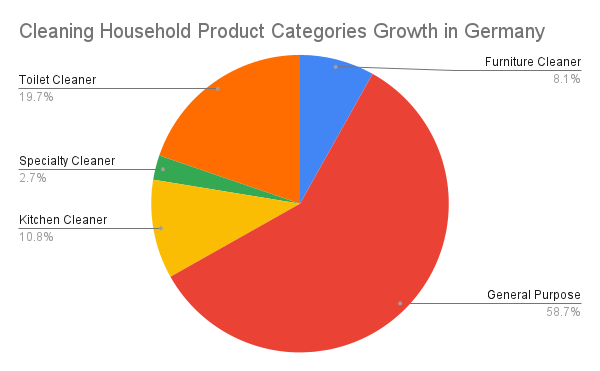 In the year 2020, there were approximately 24.35 million individuals in the German-speaking category aged 14 and above who utilized household cleaners several times per week.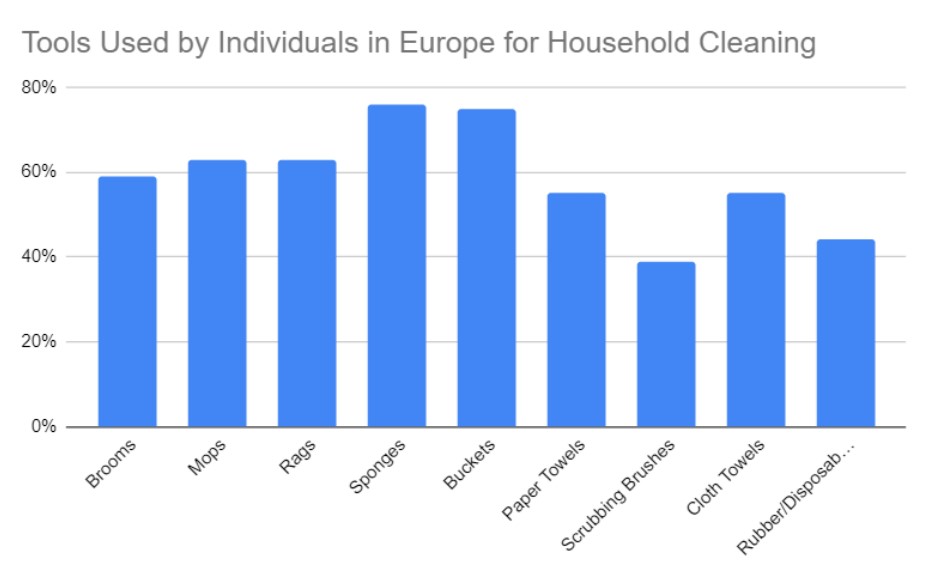 Resource: Nielson Report
The Bottom Line:
As seen above the German Market for household cleaning is very concentrated and value is being re-defined in every aspect. It is not only the lowest cost that holds priority but also high-efficiency and safety that are taking charge.
Whether it's the tools, the products or the features, Germany is seeing household cleaning preferences and roles change.
A revolution is already happening, and all we wanted to do with this blog is give you an in-depth view like we mentioned earlier-the good, bad and the ugly!
Happy Cleaning!
Ali September 25, 2021 Carpet Cleaning
Previous Post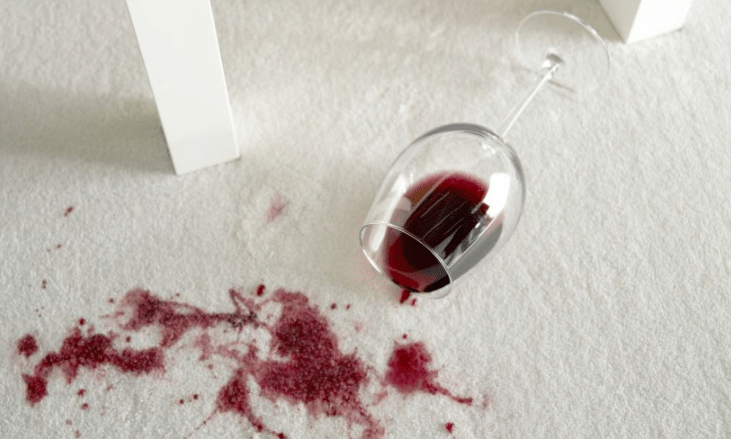 The holiday season is near, and that means planning parties, and trying to keep up with day-to-day life activities and wrap them up quickly to truly make some amazing memories. We all love hosting parties for our loved ones or sipping on a glass of red wine to unravel after a long day. However, all […]
Read More...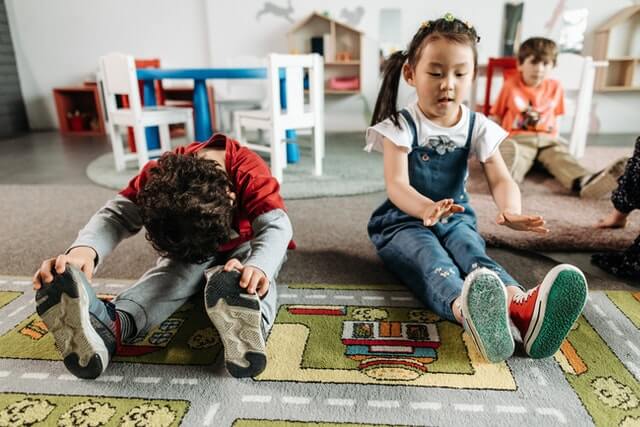 Any parent, when sending their child to kindergarten is excited to watch him/her put the first footsteps into the world of knowledge, but moreover expect them to be in good and safe hands. As a kindergarten business, fulfilling not only the criteria of optimal care but also the best hygienic practices is your ultimate responsibility. […]
Read More...