Teppichreinigung
für Privathaushalte:
600+ Cities Served
490+ Happy Customers
500+ Collaborations
Commercial
Carpet Cleaning
Annual
care
cleaning
Like with every servicing, the vehicle performs better likewise annual carpet cleaning helps increase carpet's durability and makes it easier to maintain.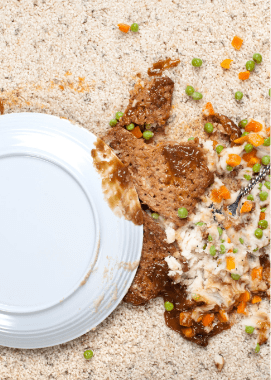 Kindergarten
carpet
cleaning
When it comes to kids the accidents are inevitable and so are the stains. Keeping kindergartens and child care centres clean can be a tough task. Make an inquiry with us today!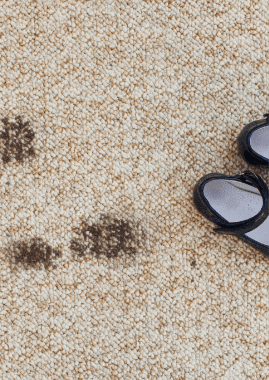 Old age home
carpet
cleaning
When it comes to old age homes, health & hygiene becomes the most important factors to be taken care of. Cleaned carpets help improve the indoor air quality too. Let us together help them live a better life :)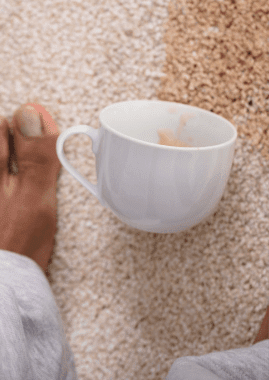 1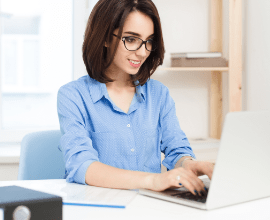 Book your carpet cleaning type
2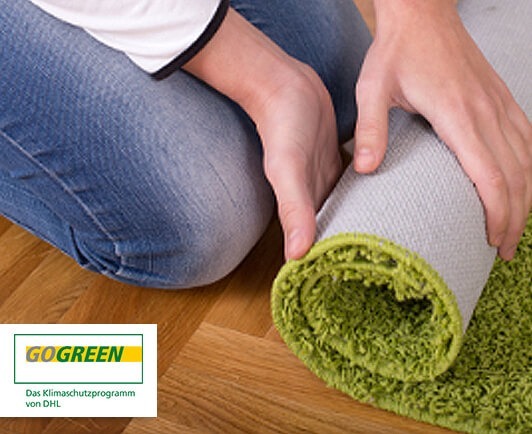 Pack your carpet and we pick it up at your suitable time
3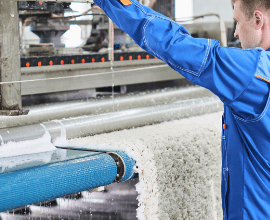 Wash your carpet to perfection
4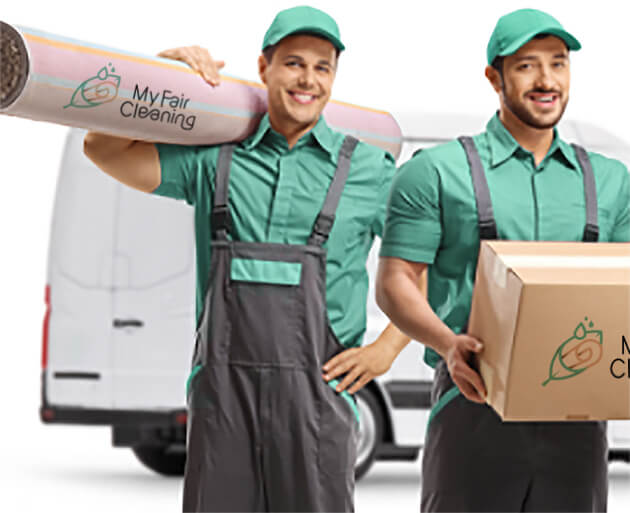 Deliver it right to your doorstep
Zusammen zählen wir auf 'GoGreen'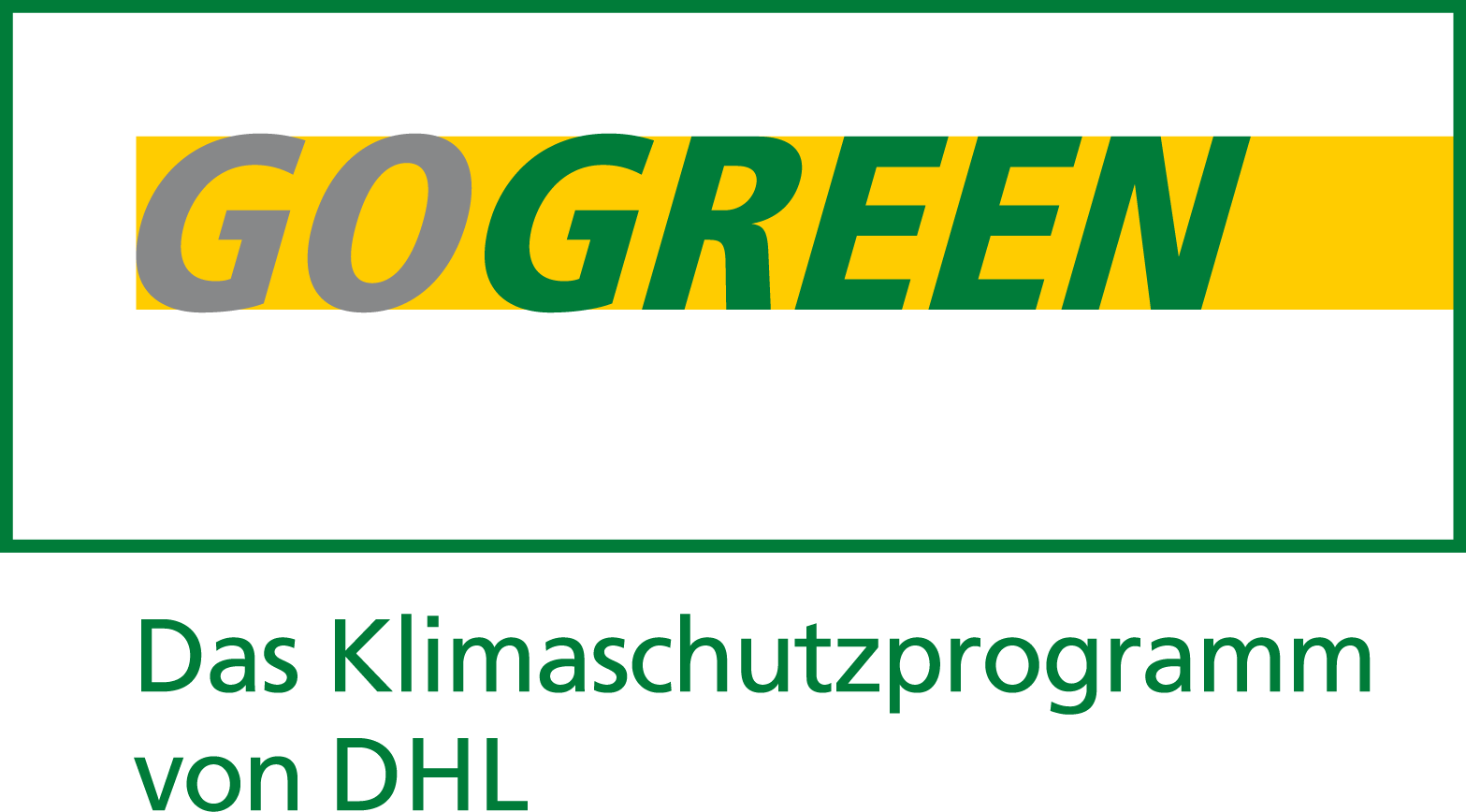 Bei My Fair Cleaning sind wir der Überzeugung, dass Geschäftserfolg und Umweltschutz Hand in Hand gehen. Aus diesem Grund haben wir uns mit DHL GoGreen Solutions für die Abholung und Lieferung Ihrer Teppiche zusammengetan. Außerdem können Sie zur GoGreen-Aktivität beitragen, indem Sie Ihre Teppiche so verpacken, wie in den Videos gezeigt.
unser Versprechen
How to pack the carpets for shipping to wash centres
The two videos given above precisely explain how you can cost-effectively package your huge rugs or runners. It is of utmost importance that you comply with the dimensions and weights mentioned in our terms & conditions (please refer to I.Shipping for this) as then only is a cost-effective and 100% eco-friendly delivery possible.
Please register now as a private or business customer, and easily get your dirty carpets cleaned. It has never been as easy as my fair cleaning to get your carpet clean that too in an environmentally-friendly way!
Spezielle Dienstleistungen für einen sauberen Teppich
Referenzen
At first, I was a bit skeptical of whether everything went as smoothly as described, but I have to say, this is really a great service. Very handy if you have neither the opportunity to bring the carpet itself for cleaning or to wait at home for the messenger. The agreed times are respected and all in all, a really practical thing!
All I can say is a really great and innovative service. You know that, if you really love a piece of furniture, then you would like to enjoy it for a long time. So I also decided on this carpet cleaning service via app. And everything went really great! The process, the result – I'm really excited about this new idea. That would be something for other areas ?
My husband and I own a very nice hand knotted rug, which really needed cleaning. Since one often misses the right resources and we did not want to treat the beautiful piece the wrong way – and of course because it makes a real effort at this size – we have opted for this service. The result was really impressive but even better, everything worked out as agreed! We are really happy to have tried it and can really recommend this performance.
Have tried the online service of my fair cleaning for my carpet cleaning and have to say everything has worked flawlessly and perfectly. Very simple order and absolutely great service in terms of processing and information sharing on the status of the individual processing stations to delivery on the desired date. Highly recommended. Happy again ?
Why did not you do that before? It is hardly easier, faster and cheaper. Great service. Gladly again
About Us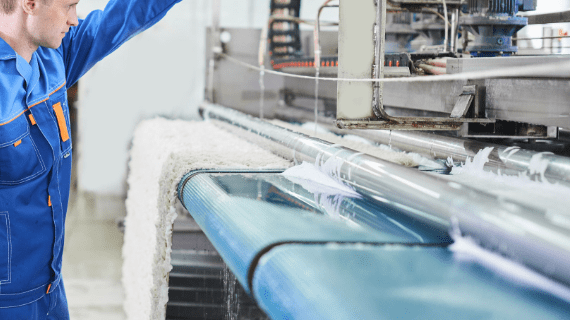 At my fair cleaning we want to create a successful and mutually beneficial relationship between customers and carpet laundries. We currently are the world's first online carpet cleaning platform based in Munich.
We ensure the use of state of the art technology and collaborations to simplify availing of professional carpet cleaning/wash services for customers. Our logistics are optimized for eco-friendly as well as convenient pick up and drop from your front door to the washing center on any day and time you prefer.
The founder- Ali Görüryilmaz, has only one vision- to make the carpet cleaning industry digitized so that you can avail carpet cleaning in Munich easily and conveniently, all at the click of a button.
Know more
Cities We Serve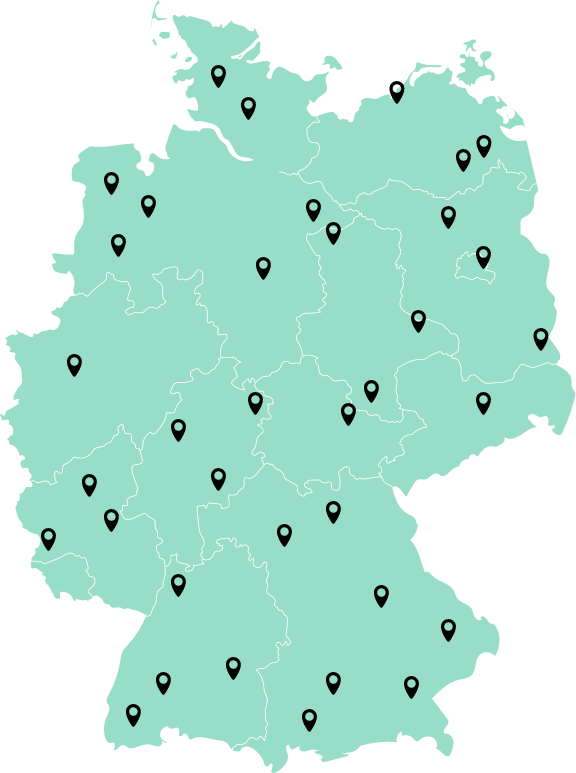 Zahlungsmethoden