Ultimate Guide to Getting Rid of Urine Odor From Carpet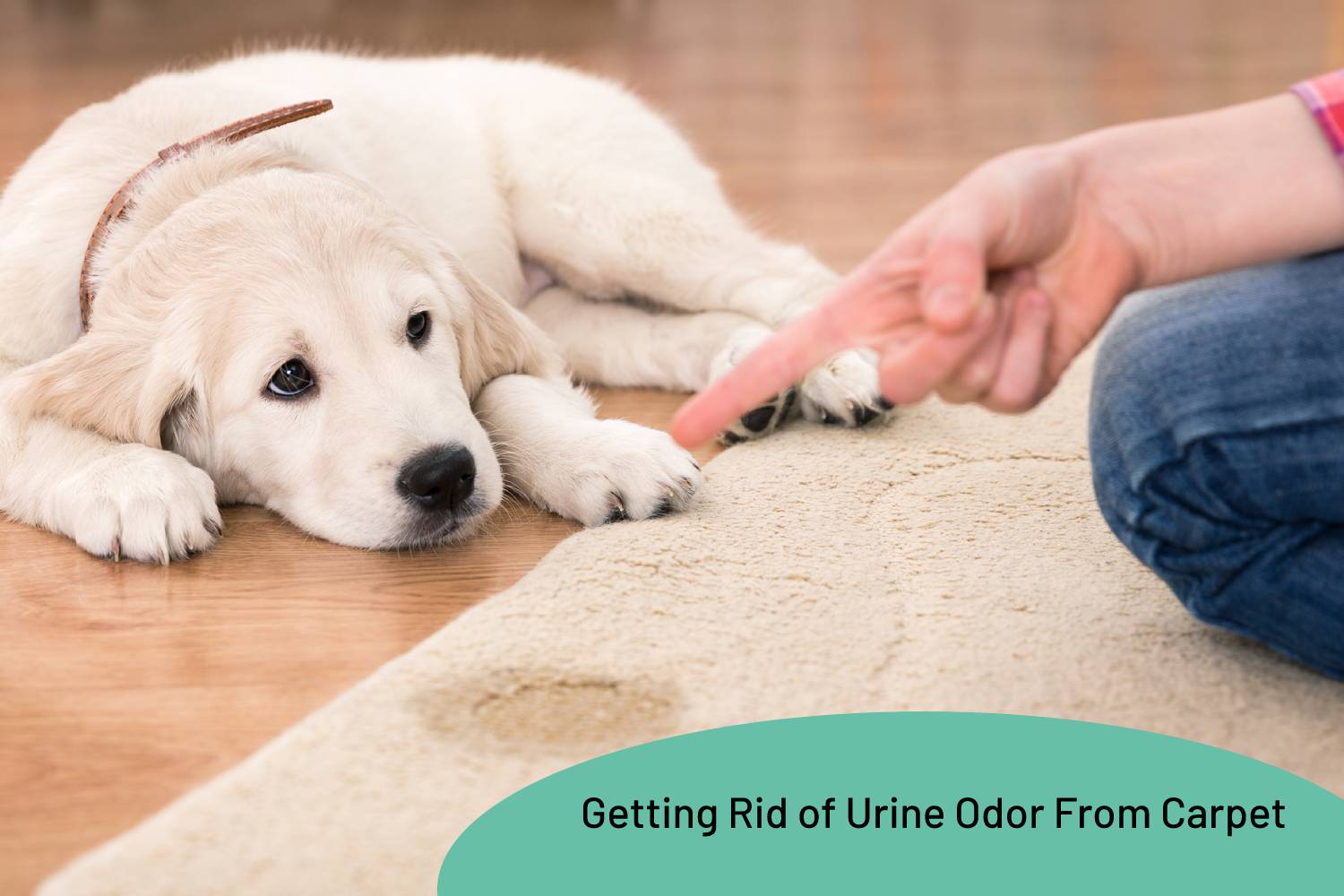 Having cute little kids at home makes it more lively. And to add to it, having a pet cat, dog, or even a rabbit is bliss! But where there are pets and kids, there is always a mess. Be it dust, dirt, or even their urine, cleaning all these is a tough task.
Even after cleaning the stain, dealing with the odor is tough. If even after using home remedies to remove urine odor from the carpet, the odor is not gone, we are here to help. In this blog, we are going to share an ultimate guide that will help you remove urine odor from your carpet.
Step By Step Guide To Removing Urine Odor From Carpet:
1. Let it dry:
Once you spot the area where your kid or pet has urinated, you can simply tap dry using toilet paper or a clean cotton cloth. Make sure you do not scrub it and gently tap it or blot it since scrubbing might damage the carpet.
2. Apply a homemade solution:
There are various solution mixes you can make to use on urine odor. Vinegar is a great option when it comes to urine stains. It not only removes the stains but also the bad odor. Mix 3 tablespoon vinegar with one glass of water. Pour the water on the stain. Even if the solution goes out of the stained area, it causes no harm to the carpet. Now simply let it do its work. You can also tap with cotton cloth if the carpet is very thick.
Another ingredient you can use is apple cider vinegar. Apply some apple cider vinegar on the stain with water and it will take off the pungent smell.
Did you know that baking soda is a natural deodorizer? All you need to do is damp the area and sprinkle some baking soda on it. Make sure you do not sprinkle more as it may leave a white spot behind.
Whatever solution you use, let it soak for a few hours naturally.
3. Vacuum:
After applying the solutions to the stain, try vacuuming the carpet surface to remove all residues. While vacuuming the carpet, remember to vacuum it from both ways forward and backward for better results.
4. Let it dry under sunlight:
Even after applying homemade solutions and vacuuming, if the pungent smell doesn't go away, you can let it dry under sunlight for a day or two. Sun rays naturally remove any sort of odor from clothes, wood, sofa cushions, carpets, etc.
5. Hire a professional:
If the stain and odor are not going away with the above-mentioned solutions, a good practice is to hire professional help. Professional carpet cleaners use highly advanced equipment and the best products to clean the carpets. The skilled staff members of carpet cleaners not only remove urine odor but also give it a new-like feel. If you have not given your carpets for cleaning to experts for a long time, now is the right time.
What Not To Do When Dealing With Urine Odor On Carpets:
Do not apply talcum powder as it doesn't help the smell go away. It just sits on the surface for a while
Do not apply deodorant or perfume as such products have Chemicals and might create some reaction on the carpet fabric
Do not use home remedies to remove urine odor for silk carpets or expensive carpets as it might damage the fabric
Conclusion:
Removing urine odor from carpets can be tiring and time-consuming. It is recommended to give your carpet a professional wash. At My Fair Cleaning, we use advanced technology machines and high-quality natural solutions to clean the carpets. Our skilled staff has experience of washing different types of carpet fabrics. If you are looking for a good carpet cleaning service provider in Munich, you can book your appointment online. Click here to book.
Ali March 16, 2021 Carpet Odor
Previous Post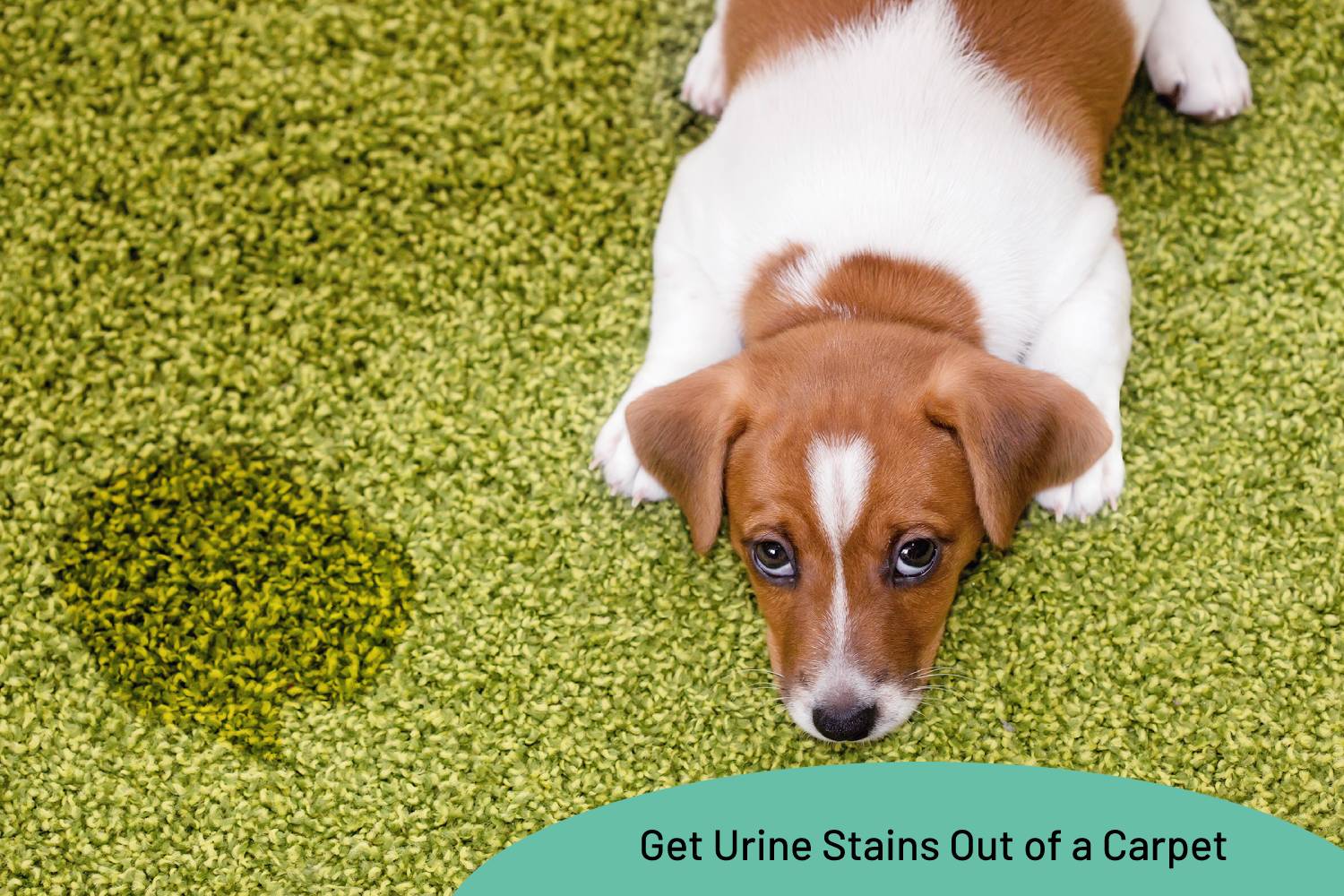 Urine stains can lead to permanent damage on the carpet if not taken care of. This is because the longer the pet urine stays on the carpet, the more embedded it gets into the fibres, worsening the stain and giving off a nasty odor that won't go away. Although, its best to fix it immediately, […]
Read More...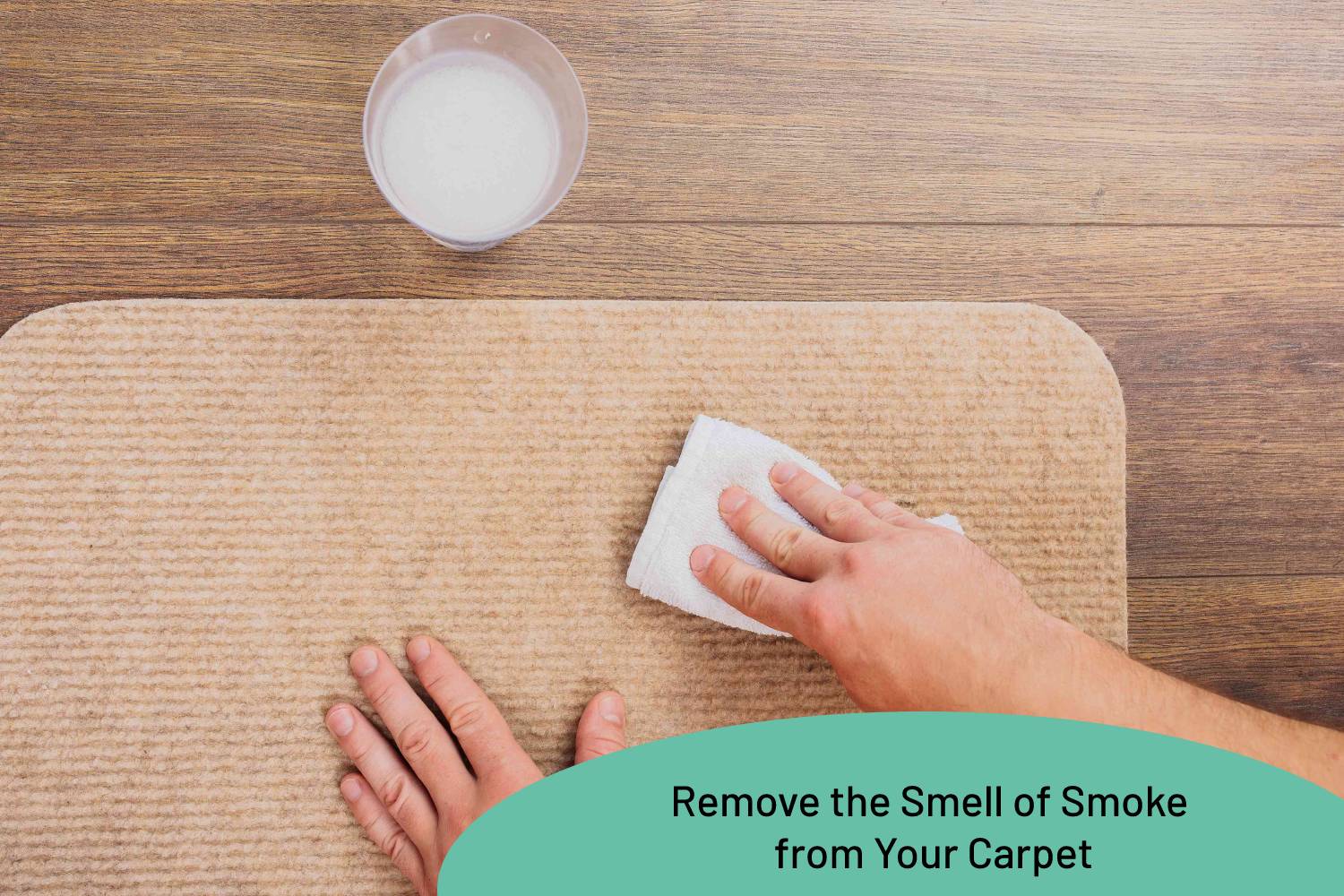 Of all the foul odors that can surround a home, smoke is the strongest. Its smell lingers far longer than most. Carpets with their multiple porous fibres are the perfect accomplice, and the stale stench can last for months to come. If you are looking to remove the smell of smoke from your carpet, you […]
Read More...