Tips to Get Rid of Pet Urine and Poop Stains From Your Carpet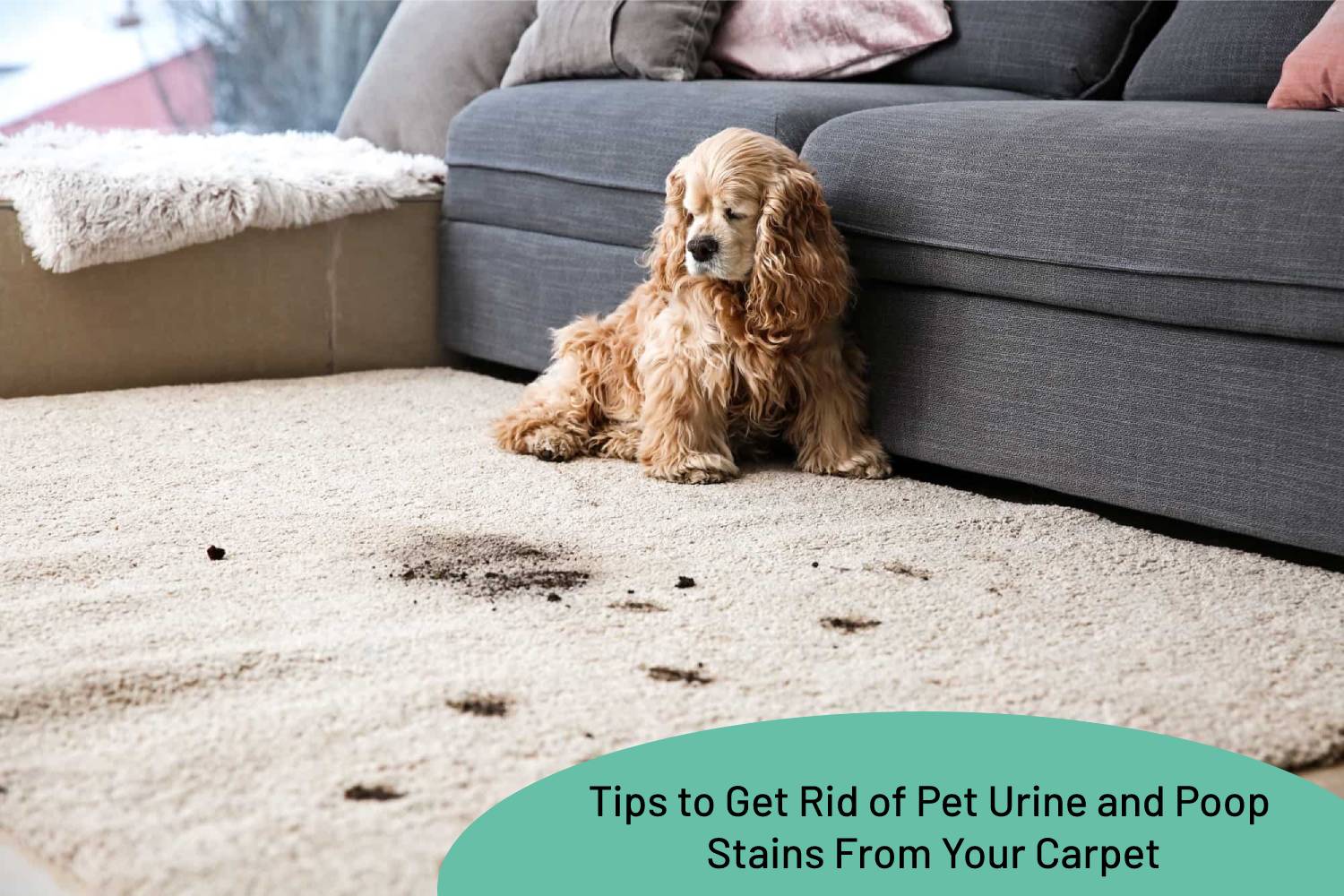 Let's face it, having dogs isn't all fun and games. It's a responsibility, especially having to safeguard the carpet when stinking mishaps such as urine stains and poop occur. But what do you do after this happens?
In this blog, we are going to give you countless tips on how to clean them.
Keep reading!
Tips for Getting Rid of Pet Urine Stains
No matter how well-trained your furry buddy (dog) is, accidents happen. In order to clean up dog urine from the carpet, here is what you need to do:
Clean up the urine as soon as it hits your carpet, that is, while it's still wet. This is because once it dries, it will set into the carpet fibres making it not only difficult to remove but also will cause an unbearable odor.
Absorb the urine by placing a disposable tower or a couple of layers of paper ones.
Another tip to do this efficiently is to stand on the towel so it easily pushes into the carpet and absorbs a huge amount of urine.
Next, create your own mixture/solution by taking 2 cups of vinegar, 2 cups of warm water and as much as 4 tablespoons of baking soda.
Pour the solution made into a spray bottle and spritz this on the carpet area where the pet urine stain is seen. Let the solution sit for 10 minutes.
Once the 10 minutes are up, blot the same area with a soft cloth or towel.
In case you have heavier stains sprinkle baking soda directly on the stain. After which, apply a 50/50 solution of vinegar and warm water on the affected area, keep it for 5 minutes and finally blot with a cloth.
Clean Your Carpet Off the Dog Poop Mess
Poop stains are hard to come off, even if you've tried many times. Poop stains not only become an eyesore but also pose potential health risks if not taken care of. Our experts at My Fair Cleaning, give you some useful tips on how to get them out of your carpet so you can have a happy home again.
The first thing you should do when you get a poop stain is to try to pick up the waste as soon as possible, to avoid the stains from setting in and do permanent damage to your carpet.
Use a moist paper towel and pinch the carpet fibres in order to pick up as much material as you can.
Take two cups of cold water, one tablespoon of dish soap (non-bleach) and one tablespoon of white vinegar. The reason for using a non-bleach soap is to avoid any discolouration or lightening of your carpet. Also, make sure you try the stain remover on an inconspicuous area on your carpet before you apply it to the entire carpet.
Ensure you blot at the stain until your entire homemade stain remover is absorbed and repeat this until the stain is no longer visible. The effort and patience required depends heavily on the size of the stain. Please do not rub the affected area as you can make the stain worse and cause damage to your carpet fibres.
Once you notice that the stain has disappeared, it is time to pour a small amount of cold water on the area. Now, blot it up with a new cloth so you can remove any excess moisture from your carpet.
Once the entire carpet is dried. Sprinkle baking soda over the area and wait for 10 minutes before vacuuming it. You are now left with a clean and sparkling carpet that is free from dog poop stains and the odor that follows it.
With Us, Professional Help is Just a Booking Away
If you've tried to keep poop and dog urine off your carpet, you know that it is a never-ending battle. Stuff happens. If you've tried the above simple tips to tackle these messes but still haven't had any luck with removing dog urine from carpet or dog poop or even the odor that follows, then getting professional carpet cleaning help is the way to go! Our experts have immense knowledge, advanced equipment and high-quality products to get the job done and remove even the toughest dog urine stains so your carpets look as good as new!
Ali March 30, 2021 Carpet Stains
Previous Post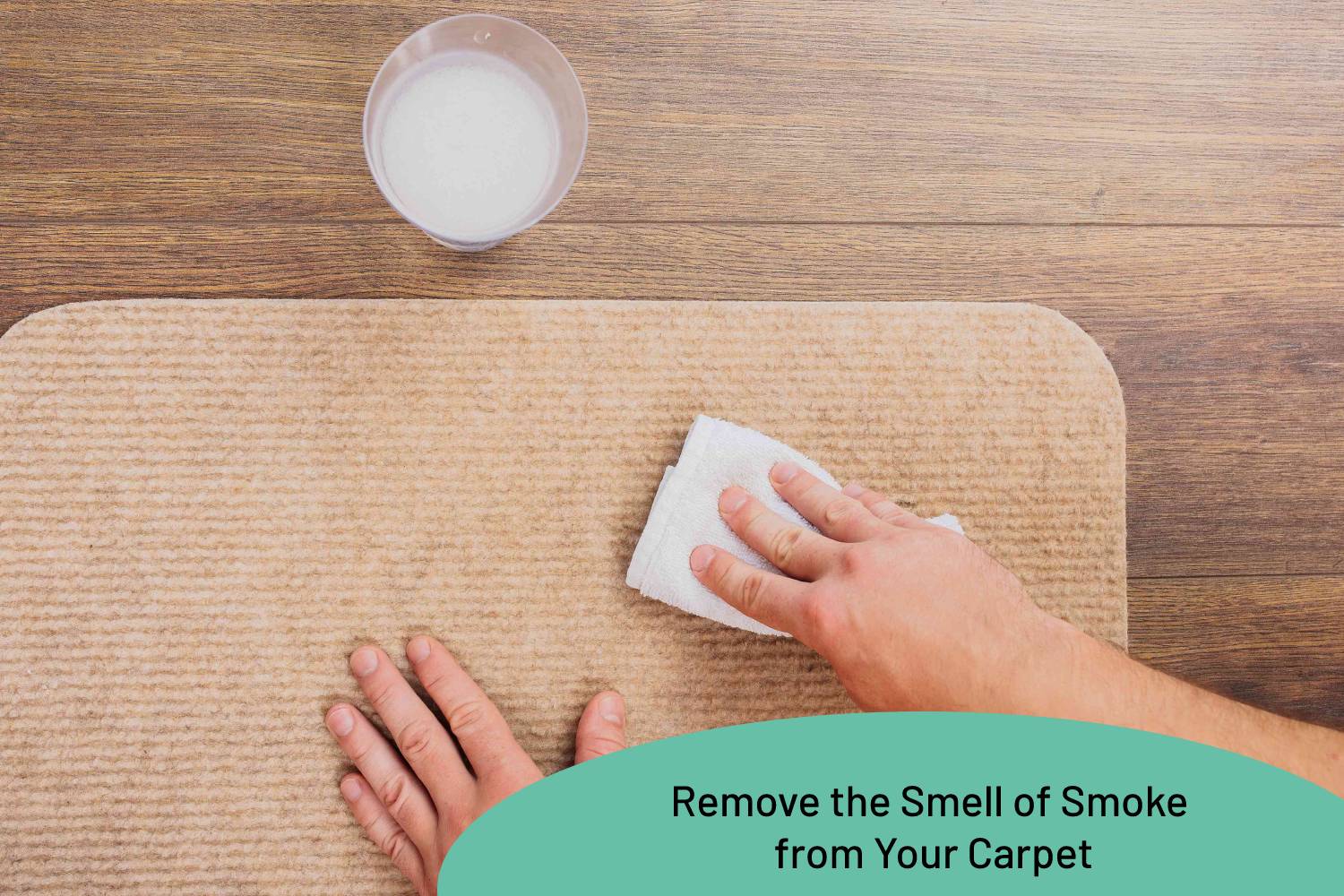 Of all the foul odors that can surround a home, smoke is the strongest. Its smell lingers far longer than most. Carpets with their multiple porous fibres are the perfect accomplice, and the stale stench can last for months to come. If you are looking to remove the smell of smoke from your carpet, you […]
Read More...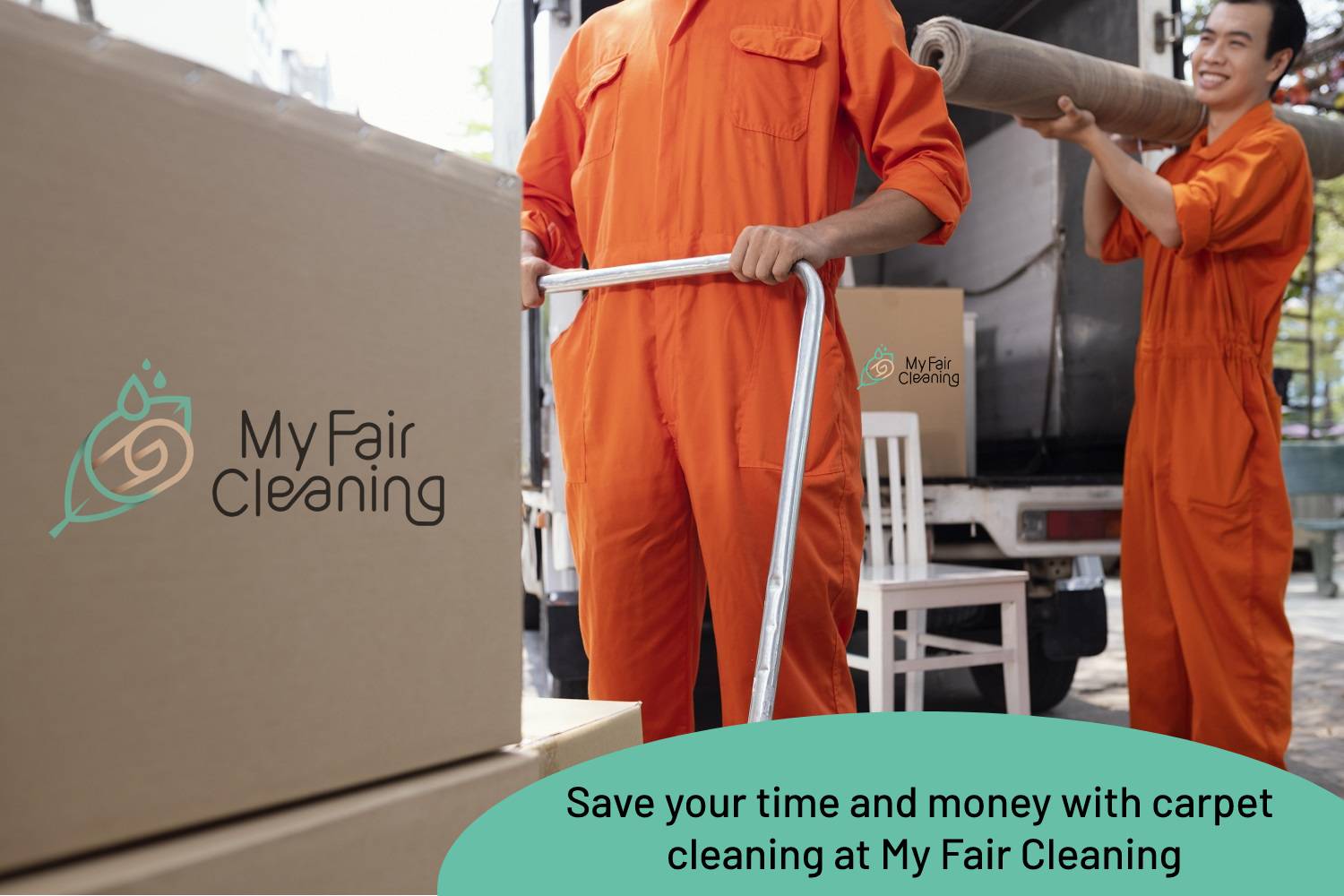 What could be nicer than a clean and cozy home? Since the outbreak of the corona pandemic, most of us have been spending more time in our own four walls than ever before. And in a pleasant environment – both in the home office and for relaxation – clean carpets are indispensable. But anyone who […]
Read More...