How to Keep Your Daycare Center Clean? [Complete Checklist]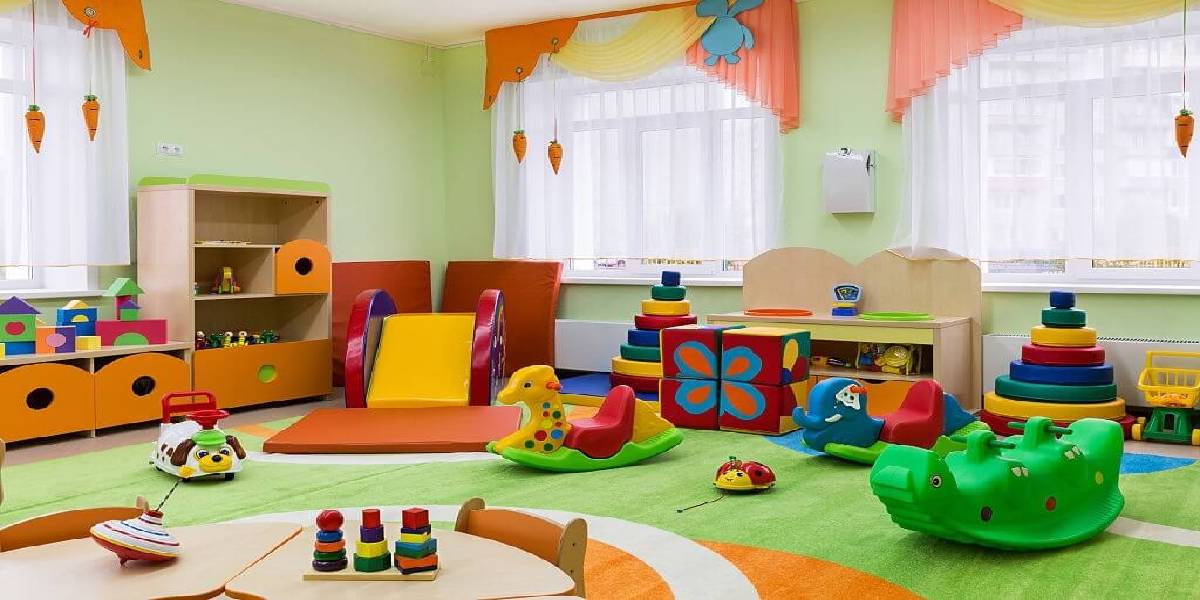 As a beautiful saying goes "The future lies in the hands of children" and this couldn't hold more true. The scary part-one thing that all kids share without realizing is germs. When it comes to running a daycare centre, these germs lurk around in the corners of playrooms, playgrounds, classrooms and more.
Let's get real- children are constantly touching things and putting them in their mouths. Not only that, but they also touch things other people have put in their mouths and roam where bacteria looms. Daycare cleaning is hence, a foolproof way to make sure that kids stay safe, healthy and above all ready to learn every day!
So, How to Get Started with Daycare Cleaning?
Cleaning a daycare comprises three different facets.
Cleaning
Sanitizing
Disinfecting
Understanding the difference between them is crucial to determine and ensure a thorough germ-free space.
1. Cleaning
This process involves using soap, detergent and water to remove any visible dirt, soil as well as debris from surfaces followed by scrubbing and rinsing.
2. Sanitizing
This process is often carried out after the cleansing process on dishes, food contact surfaces as well as toys that children generally put in their mouth. This is done by using sanitizing solution such as bleach. It helps remove germs and ensures your daycare stays in the regulation of public health codes and safety.
3. Disinfecting
This method involves covering the sanitized and cleaned area with a disinfecting solution such as ammonia. It completely destroys germs but does not do anything for bacterial growth such as mould. Before wiping off the disinfecting solution, make sure that you allow the area to dry or check your manufacturer's recommendation. Bathrooms, diapering areas or any surfaces where bodily fluids have been touched need disinfection.
Think about it- An inefficient daycare cleaner does not only affect the children but also parents. Children take these viruses home and on a larger scale into the public. Parents care about the wellbeing of their children and a child being sick can cause additional stress to them at work.
Moreover, as per the World Health Organization (WHO) in 2013, an average of 10.9 days of work per employee was lost due to sickness related reasons in the EU and this number still continues to grow.
Important Areas to Keep in Mind for Daycare Cleaning
Following a schedule and consistency that is following the same order for areas in the daycare, every day is key to a thorough cleaning. Below we mention very important daycare areas that shouldn't be missed out on:
1. Play Areas: A daycare involves participating in various activities to no end which is why cleaning toys, the pacifiers, the handles of the door, stationary or floors, walls and carpets becomes necessary.
2. Food Areas: Children eat messily, and sure they are cute, but what's left behind is not a pretty picture. Surfaces such as tables, chairs or high-chair trays should not be quickly wiped down but should be thoroughly cleaned to ensure that the spread of bacteria is reduced.
3. Diaper Change Areas: Bodily fluids can spread tons of viruses such as norovirus and rotavirus. Disinfection hence becomes mandatory.
4. Bathroom Areas: At the end of each day, your daycare cleaner must ensure that toilets, sinks, faucets, countertops as well as bathroom floors are cleaned and disinfected to stop the spread of germs and cross-contamination.
Resourceful Tips for a Daycare Cleaner
Clean up surfaces and things that children come into contact with on a daily basis
Choose daycare cleaning products that are safe and healthy for children
Comply with your countries health and safety standards when cleaning and disinfecting
Immediately clean up spoiled food as well as spilt one
Have a separate container for things that need to be regularly washed such as toys that children have chewed on,
stationery and other items that are soiled.
A Daycare Cleaning Checklist You Can Count On!
Daily Cleaning: Things that need to be cleaned once a day and some more than once a day
Wipe and spray disinfectant on toys at the end of the day and keep them in their original spot
Check carpets and sleeping pads for dust and dirt accumulation as well as vacuum them daily.
Wash dishes and empty trash.
Sweep and mop your daycare centre floors
Sanitize countertops, sinks and faucets
Disinfect doorknobs, switches and computers
Clean bathrooms by scrubbing.
Weekly Cleaning: These are the things on the list that can be carried out weekly in your daycare centre. Make sure you take a few tasks a day, one at a time, so that overall cleaning is accomplished.
Clean and disinfect books and bookshelves
Carry out a deep clean of stationery items
Wipe and disinfect cribs or changing tables/diaper tables
Deep clean activity rooms
Wipe down and disinfect kitchens and food prep areas, including equipment and cutlery
Do a thorough dusting of walls as well as floors of all rooms
If your daycare centre uses a vehicle for transportation, deep clean and disinfect the surfaces as well as vacuum.
Monthly Cleaning: There are a few things in your daycare centre that require regular maintenance. These tasks should be carried out monthly and preferably during off-hours
Thoroughly check the plumbing and drains for any leakages
Deep clean doors, windows, curtains and carpets
Deep clean all furniture
Deep clean all storage containers and closets. Make sure to also disinfect it before re-organizing.
Go the Extra Mile!
A child's immune system is much more susceptible to infection, making them more exposed to sickness. The most amazing thing you can do as a daycare centre is teach children how to wash their hands and sanitize them. Making hand washing and sanitizing a priority helps you significantly reduce the spread of infections along with inculcating good habits the community and parents will thank you for!
Your Daycare Centre is Responsible for a Child's Future- Clean Wisely!
Clean daycare centre= a happy and healthy daycare centre! Remember, you and your daycare cleaner are responsible for some future presidents, future innovators, thinkers, scientists, astronauts, techy geniuses, talented musicians and the list goes on and on….
Let the children thrive in a clean environment where they can be themselves, as well as be guided and educated in an exemplary way. Because that's what we, you and their parents want- to give them the best of everything!
My Fair Cleaning do this by offering daycare carpet cleaning services that are convenient, carried out by professionals and at the same time eco-friendly, in other words non-toxic and healthy for children.
So take a step today and book a professional daycare carpet cleaning, one that keeps the smiles on your, the parents and most importantly- children's faces!
We are doing our part, are you?!
Ali October 5, 2021 Carpet Cleaning
Previous Post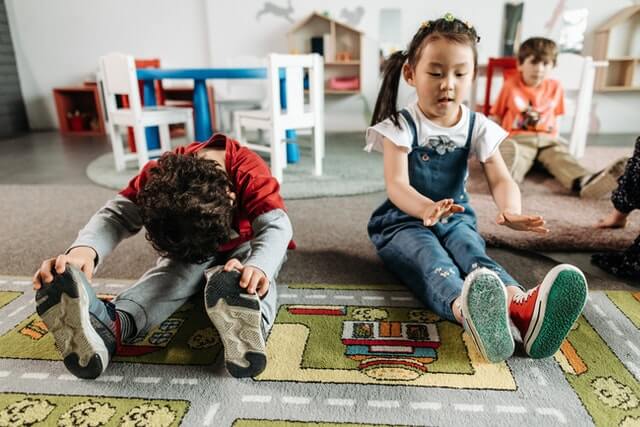 Any parent, when sending their child to kindergarten is excited to watch him/her put the first footsteps into the world of knowledge, but moreover expect them to be in good and safe hands. As a kindergarten business, fulfilling not only the criteria of optimal care but also the best hygienic practices is your ultimate responsibility. […]
Read More...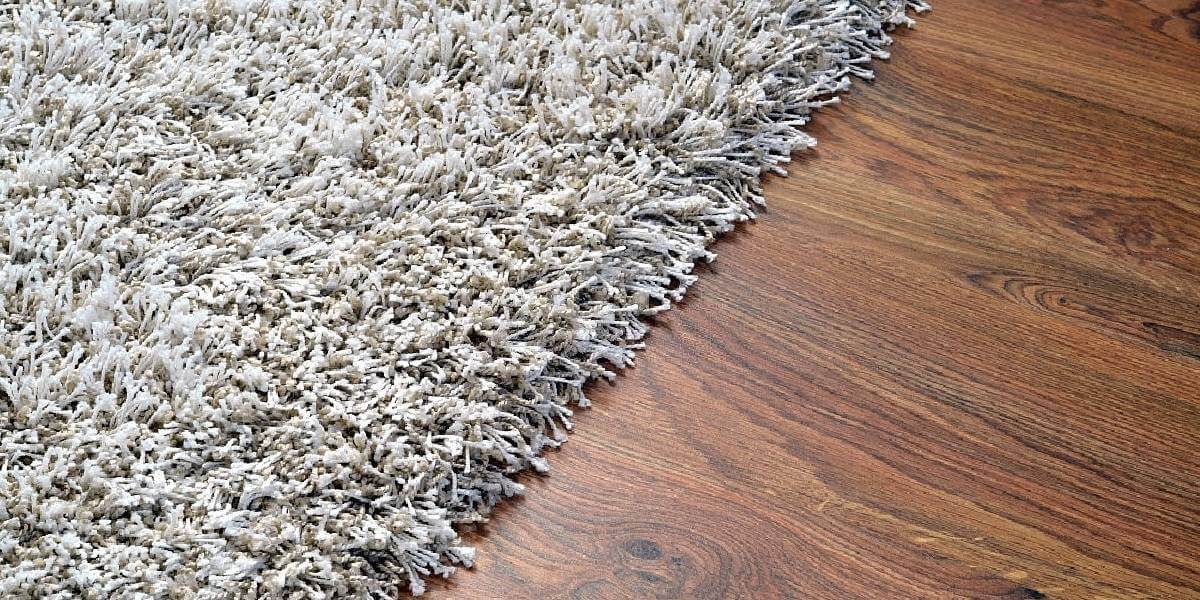 Shaggy or deep pile carpets are so in trend and for a reason! Their luxurious, elegant, soft, fluffy and stylish characteristics are adored by many. But with these amazing qualities comes a drawback- a shaggy carpet has a pile that is longer than most other carpets, as well as its fibres, are cut longer to […]
Read More...