These Are Germany's Most Favourite Carpet Brands, Data Shows!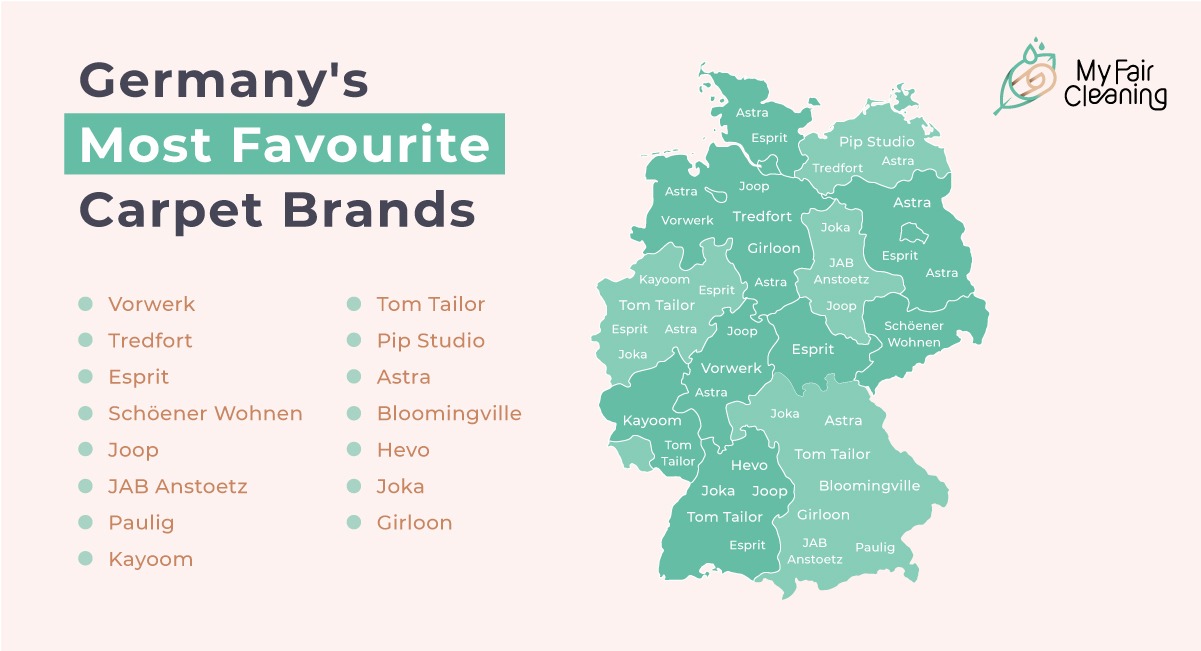 Shopping for a Carpet and Confused About Which Brands to Choose From?
With so many plethora's of options when it comes to brands for carpets out there, not only can it be a cumbersome process but also a frustrating one. But don't fret; our blog makes this so much easier with a comprehensive list of information of the most popular carpet brands in Germany and ones that are people's choice!
We reveal to you the 15 most searched carpet brands on the Google. Let's help you make an informed and correct decision! Read on.
15 Most Favourite Carpet Brands Popular in Germany, According to Real Data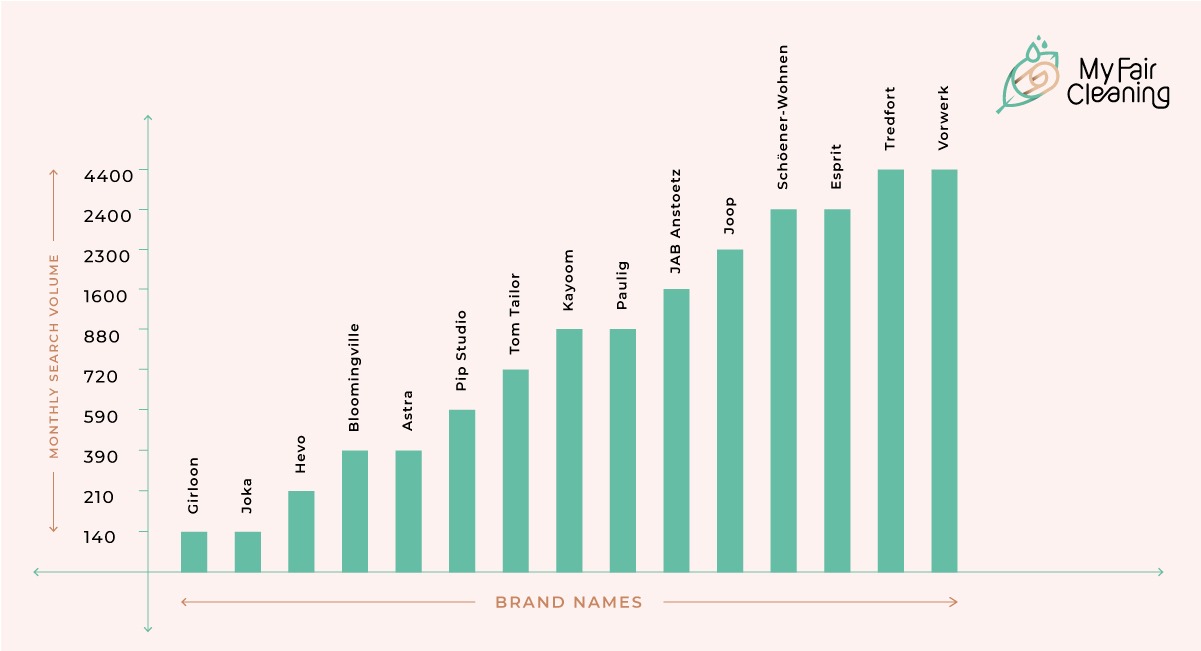 1. Vorwerk
Vorwerk is a highly searched carpet brand on Google in Germany with a whooping 4400 search volume! This means that it is searched 4400 times monthly by users on the Internet!
Here is a little history about the company and why this carpet brand is so popular among the German population:
Barmer Teppichfabrik Vorwerk & Co was initially founded in 1883 in Wuppertal by brothers Carl and Adolf Vorwek.
In that same year, the brothers parted ways, and Carl Vorwerk took over the business.
This brand started its operations by manufacturing high-quality carpet and upholstery fabrics. With over 130 years in the business, it has broadly diversified into the looms used to make the fabrics. These were first patented under an English patent and then an enhanced proprietary patent.
Vorwerk gets its high status in the German market as an internationally successful and old established company and its ability to embrace change with open arms and provide exceptional quality.
They offer a vast selection of carpets with different surfaces and textures ranging from soft or firm, loop or velour, and plain or patterned.
Furthermore, they are not just limited to that; they offer variety even in the feel, look, color, design, and protection such as fire and wear resistance. If you still can't find the carpet flooring you want, they will customize it for you!
Now that's a company that knows how to keep its customers happy. No wonder it's been a brand Germany can trust!
2. Tredfort
Tedford, just like Vorwerk, is searched 4400 times on the Google monthly in Germany and is also a greatly loved and famous brand.
Here is some information about why it's loved:
Tretford has been in business for more than 50 years and is one of the unique brands that produce high-quality carpets made with entirely natural materials in Germany. Their passion for healthy living residential and commercial spaces and eco-friendly carpeting is what makes them different. Their rugs are caused partly by hand with pure cashmere goat hair.
Furthermore, the brand name Stretford does justice to precisely what they stand for daringly and boldly colorful, high-quality textile flooring and one that has a characteristic feature that sets it apart.
3. Esprit
The carpet brand esprit is also great for its popularity, with 2400 monthly search queries on the Google in Germany.
Here is some information about the company's history and what makes them unique:
American fashion designers founded this brand turned textile experts in 1968 in San Francisco.
This is one of the carpet brands that believe in carpets that exude both simplicity and purity and use a combination of both high-quality natural and synthetic fibers in their elegant pieces. They also stand for sustainability and bring California's spirit to every home around the world.
Esprit is also big on different collections that take on color palettes depending on the weather; In addition, they produce highly-specific carpets for other spaces in the home such as bathrooms, hallways, and more as well as have a diverse variety of designs ranging from deep to flat weave styles that suit not only high-traffic areas but others that can go well with other private or exclusive spaces.
4. Schoener-Wohnen
Schoener-Wohnen is as equally searched on the Google as Esprit in Germany with a similar 2400 monthly search volume.
It's a tie between the two, and we can see why!!
Here is what you should know about the carpet brand Schoener-Wohnen:
This brand is Europe's biggest monthly magazine published by Gruner + Jahr that specifies trends in home textile furnishings such as carpet, mats, and decor. Their first edition was released in the year 1960 in January.
Along with being a popular magazine, it also markets its home textiles, Schoner Wohnen-Kollection, developed and marketed by Golze as the licensee for carpets and dust/dirt mats. These are available in a variety of standard sizes in a program known as "Self-indulgent dream carpet," as well as special non-standard sizes. These carpets are manufactured in the factory of Golze in Emmerthal in Lower Saxony. They also now make custom sizes.
5. Joop
Another carpet brand that comes just slightly below the Espirit and Schoener-Wohnen popularity scale is the Joop brand, with 2300 individuals searching for it on the Google in Germany every month.
Here is what you should know about Joop!:
In 1986 as a designer label by a German fashion designer Wolfgang Joop in Hamburg, Germany, initially only sold designer clothing but later stepped into other trajectories such as upscale women and menswear, accessories, and home living articles.
In Germany, Joop! is a highly well-known carpet brand, with its brand awareness reaching 82% of the population.
The exclamation mark (!) was added to the brand name to distinguish the brand from his name. The home collection from carpets, mats, and decor comes under Joop! Living and primarily sells in German, Swiss, and Austrian markets at a mid-price range. It has retail stores that sell online and at many outlet stores in Hamburg and Dusseldorf.
6. JAB ANSTOETZ
Jab Anstoetz is another carpet brand that comes to mind as the most popular, with 1600 people searching for it in Germany on the Google monthly.
Here is more information on when JAB Anstoetz started and what they offer to their customers:
JAB Anstoetz is a textile publisher with its headquarters situated in the East Westphalian city of Bielefeld in the North-Rhine Westphalia.
The company has a versatile product range covering home textiles, floor covering, wall to wall carpeting, and even upholstered furniture, with a different set of national and international brands such as one for fabric, is Jab Anstoetz Fabrics, Chivasso, Carlucci, Gardisette, and climate as well as the flooring lines Jab Anstoetz Flooring and Adramaq as well as the furniture lines BW Bielefelder Werkstätten and ipdesign.
Customers around the world believe Jab Anstoetz to be a visionary carpet brand when it comes to design and producing exemplary quality of textiles and setting new trends time and time again. Not only does the brand's accurately coordinated furnishing textiles win hearts with their exquisite and decorative carpet fabrics but it also produces other furnishings such as pliss and roller blinds as well as panels that offer superior sun shading.
7. Paulig
The Paulig brand is searched 880 times monthly on the search engine in Germany.
Small beginnings and history, that is how the carpet brand Paulig was formed. Here is some more insight into the brand:
It all started with a clothier master that was savvy named Johann Christian Paulig, who established the idea in 1750 for the now Paulig carpet company situated in Brandenburg town of Sommerfeld.
As a family owned business for centuries, their passion for the textile industries has always been of loyalty.
You can view their entire history here! Fast forward to November of 2004, the employees and administration of Paulig Teppiche Weberei moved into a new building in Schwarzach am Main, and celebrated its 70th anniversary in 2015.
When it comes to Paulig's philosophy, the customer always comes front and centre and they believe in satisfaction, contentment and fairness which are put into every carpet they make for the benefit of their customers!
8. Kayoom
Similar to Paulig, Kayoom too has 880 searches on the Google monthly in Germany!
Here is how kayoom was formed and what they provide to customers:
A dynamic company established in 2010 and based in Duren, Germany is committed to creating interior design that's simple yet modern and high-quality. They offer a wide variety of products from carpets, pillows, lamps. furniture and other home decor items.
They offer a wide variety of carpets in charismatic colours, patterns and yarns that can liven up any space in your home. Whether it's setting a calm and serene feeling or giving out the feeling of warmth and security, they have a plethora of carpets to choose from for every need and every room!
9. Tom Tailor
Tom Tailor is a highly popular brand, having 760 searches in Germany on the Google on a monthly basis.
Some history and attributes about the brand are as follows:
Tom Tailor has been one of Europe's most popular and recognized carpet brands and was founded in Hamburg, Germany in 1962. Since its inception to now, they have worked tirelessly and developed into the largest fashion retailers in Europe.
Exuding a timeless and contemporary appeal when it comes to carpets, they offer a huge variety of carpets ranging from acrylic, natural fibres like jute and wool and shaggy carpets. Another great aspect is that all their carpets are hand-made and hand-tufted so you know you're only getting authentic at its very best!
10. Pip Studio
Pip Studio comes a close second after Tom Tailor as it has 590 searches monthly in Germany.
Here is how this brand started and some interesting facts to know about it:
It was all started by Anke van der Endt, a graduate in 1996 from the Design Academy in Eindhoven, the dutch city. As soon as graduation ended, she started freelancing as a designer for a multitude of companies. With a fascination for design and wanting to design her own set of products, Anke finally decided to set up her own label in 2007 called Pip studio.
The interesting story behind this name choice is that Anke had an alter ego named Pip and decided to give this alter ego a central role in her life due to her ability to look for new inspiration to design collections, wherever she goes. This created the soul and spirit of her brand, which was the starting point.
The philosophy behind the brand is perfect as it befits the cheery name Pip and conquers hearts and minds – Happy products for happy people!
What sets Pip studio apart is that she makes everyday products and carpets that she likes but isn't able to find in the market. The brand is known for its layered designs and detailed and special finishes.
This brand always stays in touch with emotions and intuitions as well as constantly aims high by using the best quality materials to make the best products. Furthermore, the collections she designs are always connected in some way to one another, which forms a part of their own multi-verse!
11. Astra
Astra has been in the market for over 30 years, and is a trustworthy and looked up to brand for the great value and service they provide. They have 390 searches monthly in Germany.
Here is what sets Astra apart:
Not only does this company provide carpet from all the top brands such as Axminster, Ulster, Cormar Cavalier Carpets, Abingdon Flooring and Associated Weavers but also provides measuring and estimating as well as fitting service.
With a huge selection of carpets such as family friendly stainfree carpets, luxurious varieties and deep pile or wool collection in every color such as contemporary or trendy and innovative designs, you can get the one you like all at an amazing economical, budget-friendly price!
12. Bloomingville
This brand was founded by Betina Stampe in 2000 due to the fascination and inspiration derived from the nordic style and living.
Her fascination became a success as in 2014, Bloomingville became a part of a huge company like Regent Holding. It has 390 searches on the Google monthly in Germany, similar to the brand Astra.
Here is how Bloomingville achieved amazing success:
The brand further expanded to the US market, which proved to be a huge success as it took the market by storm with its Scandinavian outlook on home interior design.
Fast forward to the present and Bloomingville products are found in millions of homes, and their collections of carpets and other home decor products have been loved by customers and designers alike!
If there is one thing that's stayed the same for the brand, even after its massive growth and popularity it is their vision- Delivering happy changes to everyday designers!
13. Hevo
When it comes to the Hevo brand, their specialty is their modern technique and know-how in customising carpets of various sizes and shapes for their customers. This brand has a better than average popularity of 210 searches monthly in Germany.
Here is how Hevo goes above and beyond for their customers:
With Hevo, no request is too big and almost anything in carpets is possible, whether it's special shapes or customised dimensions to fit your space! They have the latest technology from professional edging machines and CNC controlled cutting machines to make your dream carpet a reality.
14. Joka
With the brand Joka, you are bound to get a comprehensive collection of home furnishing products from carpets, flooring, doors, wallpaper and other home textiles. The brand has 140 searches in Germany monthly.
Here is how quality is at the core of everything Joka does:
Not only are their products durable but also are made from the best materials and their cooperation with crafts, ensures you have the most unique designs. Joka makes its products with a strong philosophy in mind- great quality for the long term!
Furthermore, they also provide specialist retailers that can advise on the right floor covering for your needs for physical buildings where the value of the materials used and their ecological importance play a major role to environmentally conscious companies.
15. Girloon
Girloon has been in the business with an exceptional and innate passion for over 70 years in the Herzebrock-Clarholz in the greater Bielefeld area, Germany. The brand has 140 monthly searches.
Here is how Girloon is unique in its own way:
What makes them one of the unique carpet and floor coverings brand is the high quality, local importance such that their carpets are made in Germany itself, the special and maximum sharpness of various contours and colours, state of the art digital art printing technology, no use of environmentally harmful heavy coatings such as EVA, PVC and others, certified blue angel products, a uniquely modular principle and effective back structures and last but not least their guarantee when it comes to fulfilling project specific requirements until customer satisfaction.
Conclusion
Choosing a great carpet can be easy, if you know exactly the best brands to choose from and how trusted and popular they are with other individuals, which we have given a detailed glimpse of in this blog with the accurate data of how many individuals search for these!
You know a brand is great when so many individuals rely on it!
At My Fair Cleaning, we want to provide knowledge of carpets, help our customers choose the best product and service for them, as well as simplify the process of cleaning and taking care of these beautiful fabrics that liven up any home!
Ali January 20, 2022 Carpet
Previous Post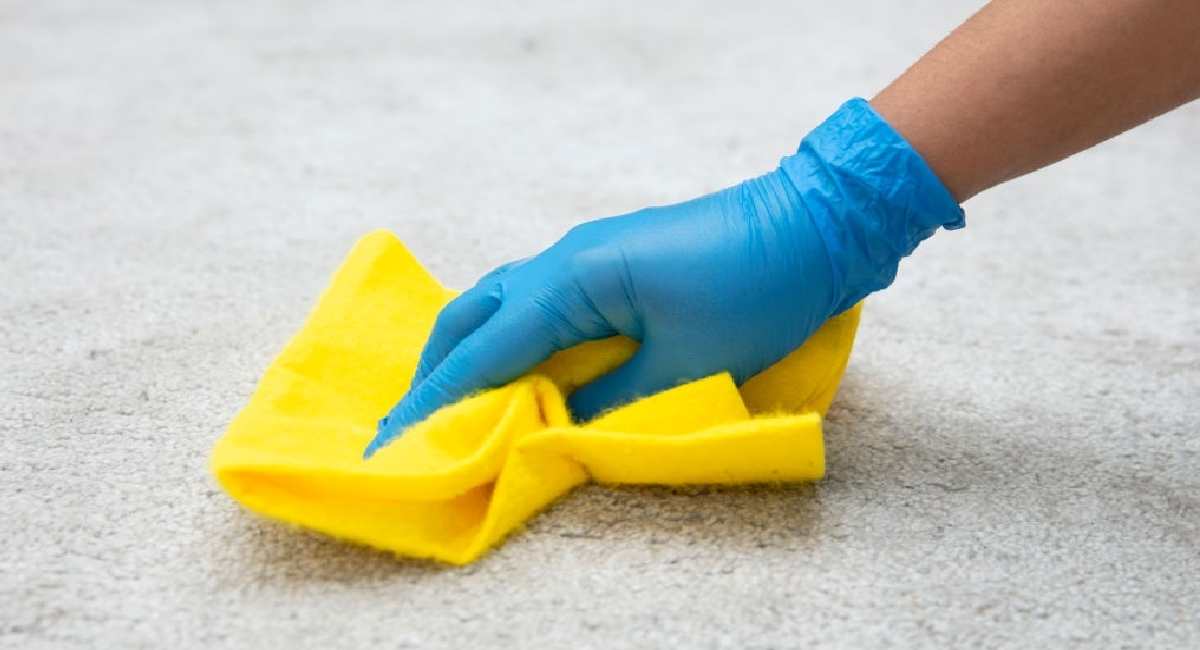 Carpet Maintenance: An Indispensable Part in Increasing Carpet Lifespan Carpets can last a long time, almost as long as 10 years if they are taken good care of. But this is easier said than done. Life can be full of surprises and little mishaps such as spills and stains on your carpet. And ofcourse the […]
Read More...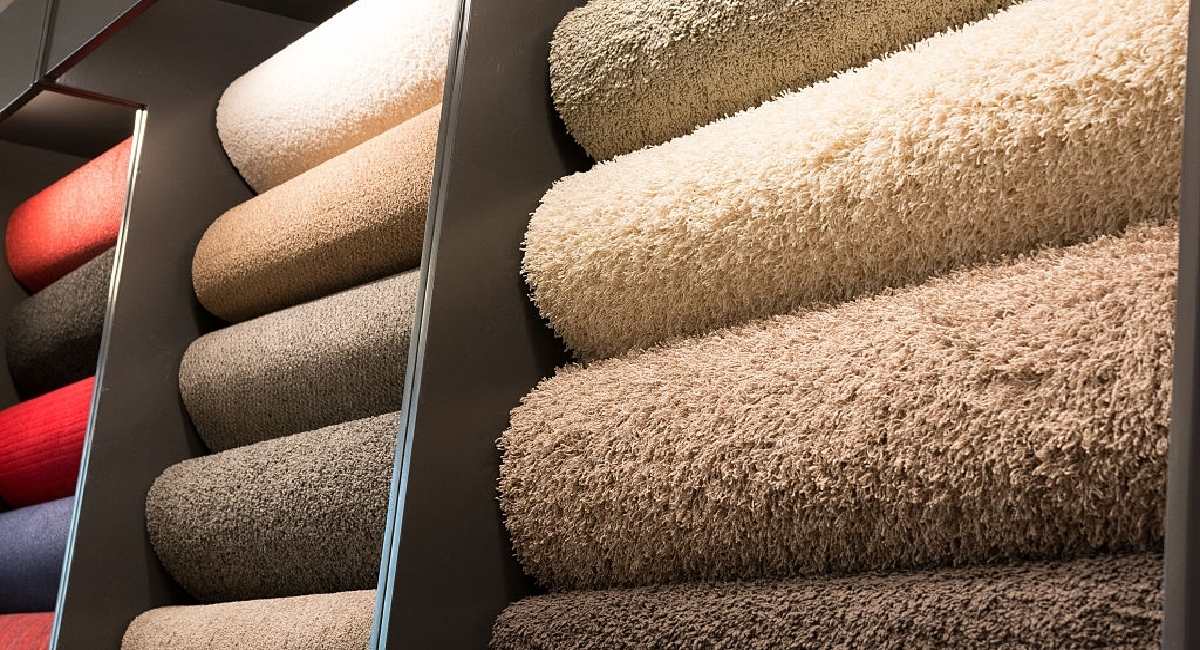 Time to Go Carpet Shopping Online Are you someone who is thinking of buying a new carpet or confused with all the innumerable options out there and can't seem to make a decision? In this blog, we enlist some amazing carpet brands online in Germany that will solve your dilemma of where to buy carpets […]
Read More...