Carpet Cleaning Industry in Germany: Market , Forecasts and Trends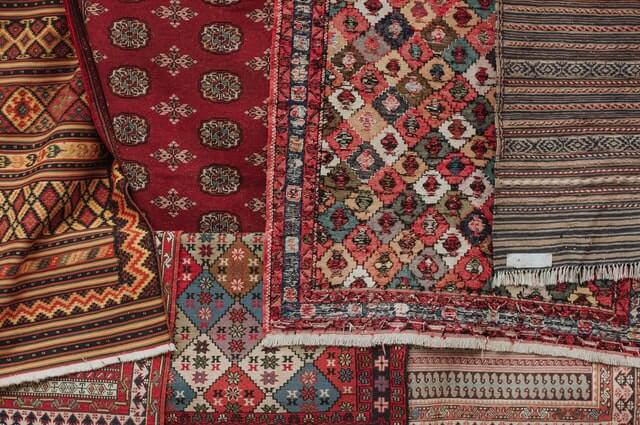 The Carpet Cleaning Industry Decoded
Over the years, the carpet cleaning industry has seen a strong generation in revenue and fulfilling opportunities for growth with the largest demand for carpets in Germany, followed by France, the UK, Italy and Spain, making success an unprecedented affair.
As forecasted by Statista, the cleaning industry earned over 46 billion dollars in revenue in 2020, out of which 10% was earned only through carpet cleaning services…
2021 on the other hand is also shaping up to be a good one for carpet cleaners!
In this blog, we uncover the many facets of the carpet cleaning industry, future projections and trends that are taking the market by storm.
So, what exactly is the carpet cleaning industry in a nutshell?
The carpet cleaning industry consists of organizations that clean carpets for residential and commercial customers. These include but are not limited to restoring dirty and damaged carpets, removing carpet pests, odour and much more.
Market Size of the Carpet Cleaning Industry in Germany
According to Grand View Research carried out in 2016, the European carpet demand was a whopping 698 million square meters and is estimated to grow by 2.7 per cent annually to 821 million square metres by 2022 so it definitely doesn't come as a surprise why carpet accounts for 40 per cent of the total European floor covering market.
In 2018 the European carpet market size was estimated at around USD 51.7 billion and is predicted to increase at a CAGR rate of 3% from 2019 to 2025.
Forecasts (Future Growth)
The below forecasts mentioned encompass the foundational dynamics of the market including notable drivers of the carpet cleaning industry in Germany:
Market Segment: The three major end-users of the carpet cleaning industry are commercials, residential as well as contract cleaners, although, in 2018, a large amount of demand was seen in the commercial sector due to the rapid growth in real estate investments as well as application in the hospitality and retail industry along with corporate offices.
Other growth prospects include:
Significant improvement in infrastructures, renovation, remodelling and other construction activities such as the development of commercial offices and residential is going to be a key factor in the dominance of the carpet cleaning market in the coming years.
Germany being an exemplary player in the aerospace and automotive industry is going to show an increase in the domestic use of carpets in the interiors of vehicles soon.
The post-pandemic era is seeing government spending increase to stimulate the economy and as businesses reopen, the demand for disinfecting and hygiene services is expected to rise to follow Covid-19 protocols.
Rising awareness towards cleanliness among consumers is another factor fueling the carpet cleaning industry.
Sedentary and busy lifestyles are propelling customers to opt for carpets to save time, effort and cost in getting floors cleaned and maintained.
Carpets are being used as a safeguard tool to minimize minor accidents like slipping or falling, thereby fueling the demand for the carpet cleaning industry in both residential and commercial spaces.
Up-to-Date Industry Trends for Carpet Cleaning:
The trends in the carpet cleaning industry are an ever-changing scenario that depends heavily on evolving needs and desires of modern businesses and consumers. Thereby, we provide you with a detailed overview of the most booming trends and how they affect the industry.
Public Awareness on Health & Environment-Friendly Cleaning Products
A definitive trend in the carpet cleaning industry today is public concern over health. Emphasis is given to carpet cleaning companies as a first line of defence to stop the spread of infectious viruses and diseases as well as other contaminants.
Another factor in commercial spaces is the need to improve indoor air quality (IAQ) as according to the environmental protection agency, individuals miss 150 million workdays each year due to poor indoor air quality and the health issue it causes, thus making commercials take a step towards greener and environmentally friendly products that don't leave behind chemical residues. This is backed up by a study that proves that cleaning techniques done by advanced cleaning equipment and green cleaning products improve indoor air quality by a significant amount.
Boosting Efficiency without Impacting Quality (Utilization of Advanced Equipment)
As mentioned above, a major shift in consumer preferences when it comes to hygiene has brought about a radical shift in the carpet cleaning industry.
Not only do companies have to be more efficient in their cleaning processes but also ensure they stay productive and profitable without increasing turnaround time for customers. This is why investing in the right technology/equipment becomes pivotal in providing consistent and effective carpet cleaning outcomes.
Overall Sustainability (Going Green!)
When it comes to carpet cleaning, the term sustainability isn't limited to just reducing the carbon and environmental footprint, but also about securing a better tomorrow for consumers.
Did you know that around 1.6 million tonnes of carpets that are used are disposed of in Europe, which is approximately around 400,000 tonnes in Germany alone? They are either dumped in landfills or incinerated (burnt down), giving rise to harmful waste and gases.
Why My Fair Cleaning is one of the Leading Carpet Cleaning Providers in Germany:
We ensure that getting your carpet cleaned doesn't have to involve talking to a company sales team on long over-extended calls. We are a completely digitized, hence faster and hassle-free way to do it!
Your carpets are picked up for cleaning at your convenient time and place, so life doesn't have to wait!
We Invest and use technologies that cut down energy as well as water consumption
Avoid harsh chemical agents and replace them with eco-friendly cleaning products and processes.
Have knowledgeable and skilled professionals that know the ins-and-outs of professional carpet cleaning.
We believe in a circular economy that urges consumers and companies alike to reuse carpets by cleaning, thereby reducing a negative impact on the environment and making Germany a healthier place for you!
The Final Word
What seems like just carpets, is in fact an entire industry that is on its way to create a revolution! We hope our blog was able to provide you with some valuable insights into the carpet cleaning industry as a whole.
To learn more about our carpet cleaning services, feel free to browse our website or to schedule a professional carpet cleaning, visit our booking page Now!
Ali September 15, 2021 Carpet Cleaning
Previous Post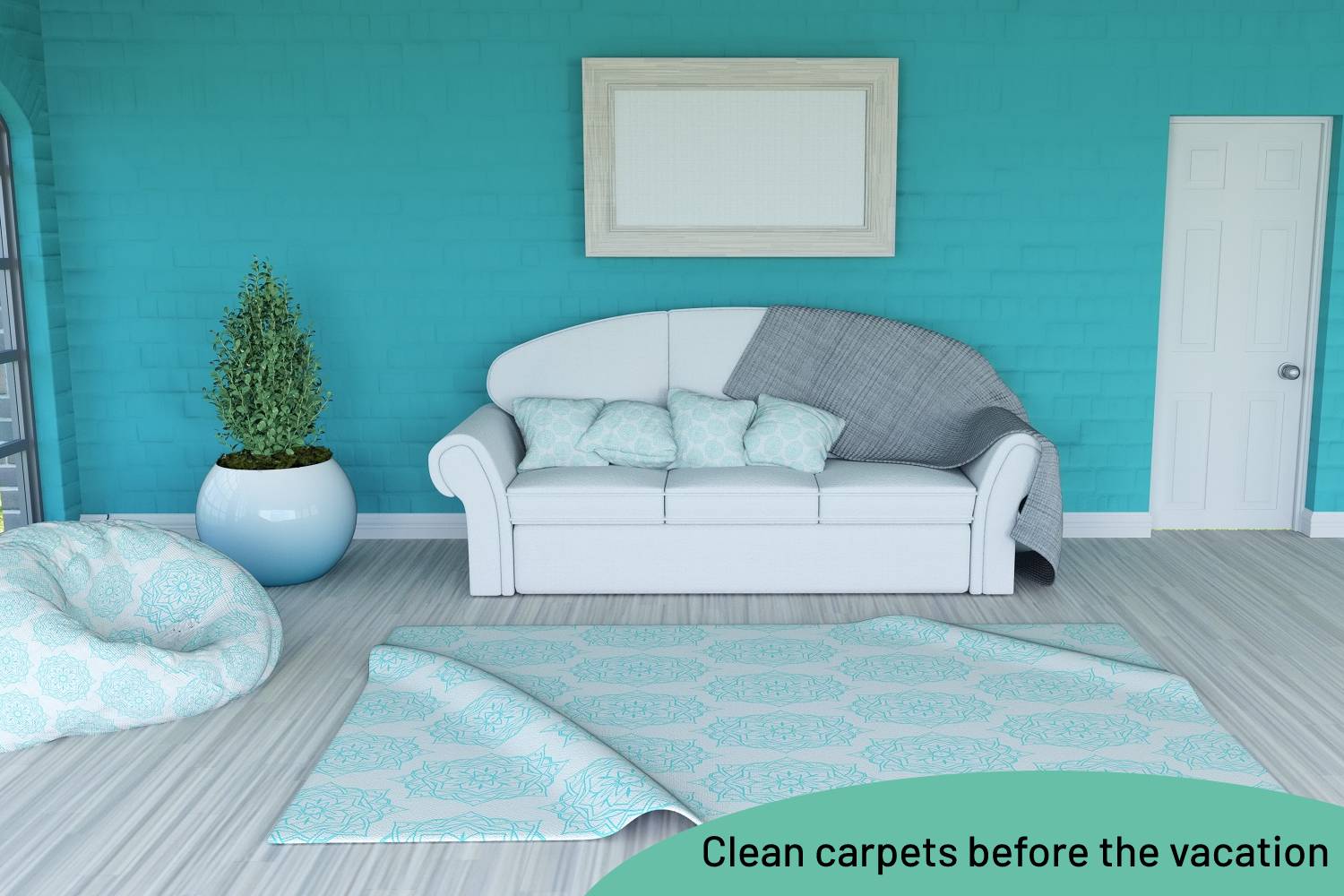 Finally vacation, finally vacation! Even if many people may be vacationing in Germany again this year due to the pandemic, we have earned a few relaxing days off after all the hardships of the last few months. And there is no better opportunity to clean your home from the ground up than right before your […]
Read More...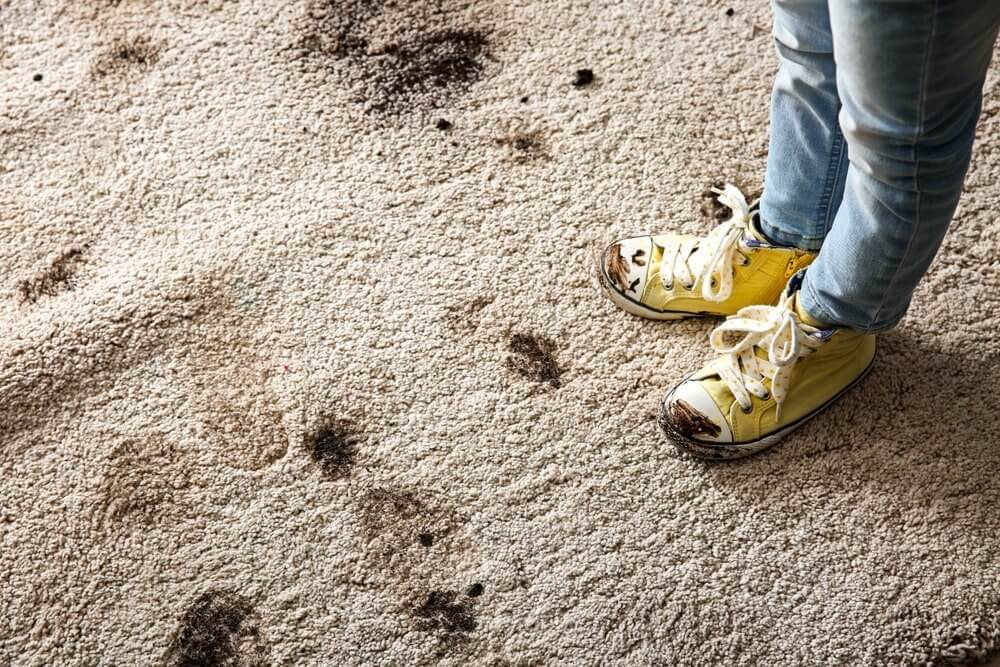 Carpet Stains: Everything You Need to Know! Stains in a carpet are inevitable. They are bound to happen no matter how many times you constantly remind your family and guests that the shoes should be left at the door, the dirty plates should be kept in the kitchen and to use coasters when having any […]
Read More...