Why Cleaning Carpets with Snow is a Bad Idea?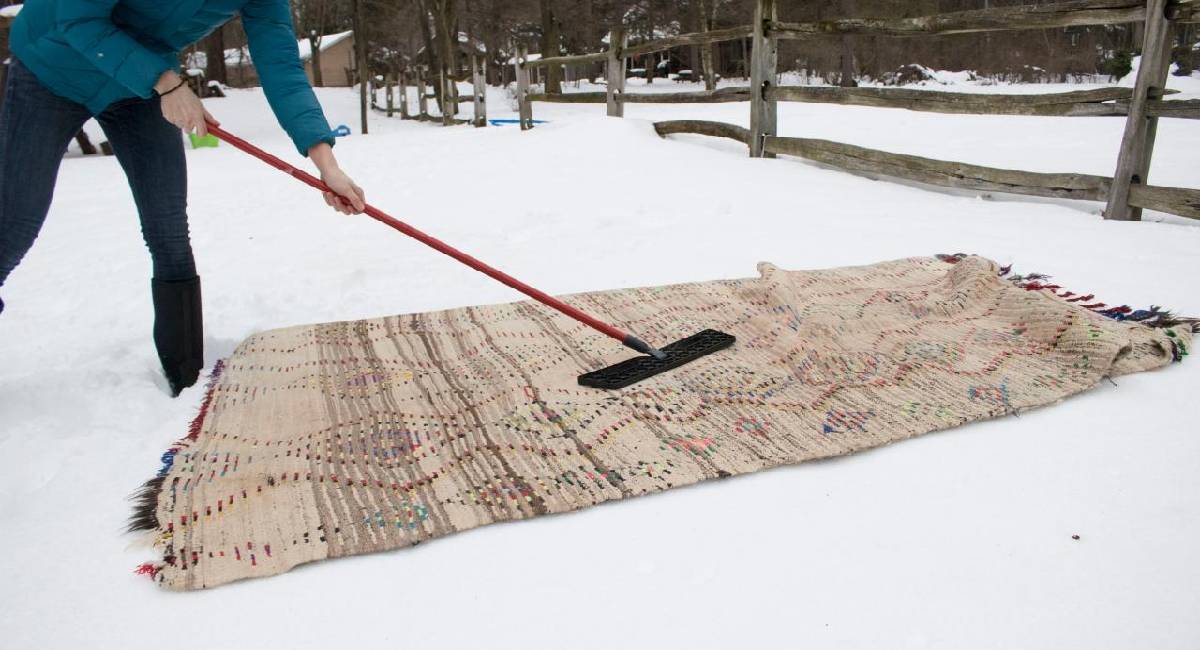 An age-old household trick in Germany has been around- carpet cleaning with snow. This works by layering a sufficiently thick layer of snow till it covers the ground. The carpet is then placed on the snow and left for a few minutes. As an optional step, the carpet is also then dragged back and forth on this snow cover.
But although some tricks work, this one doesn't. In this blog, we give you factual reasons why cleaning your carpet in the snow is a bad idea.
a. Drying Can Take a Long time
Snow can leave behind ice and salty particles. As we know that salt is the retainer of water, this means trouble for your carpet. We cannot stress enough the importance of drying carpets in the cleaning process. This is because overly moist carpets can be a breeding ground for mould and mildew, causing various respiratory problems and allergies.
b. Build Up of Calcium Chloride
Snow is made of white or blue pettles called calcium chloride. It speeds up soiling like salt, but also leaves a film that is oily which attracts even more soiling. But that's not all there is to it. This salt mixes with snow and water and leaves white stains all over your carpet when it dries. The alkaline nature of this natural chemical can damage carpet beyond just staining.
c. Can Ruin Your Carpets Appearance
Carpet cleaning with snow can ruin your carpet's appearance. This is because in snow the risk of carpet damage increases. Doing so can trap small stones, ice-melted crystals and grit that scratches the carpet and causes irreparable damage.
Tips to Take Care of Your Carpet As Opposed to Using Snow
1. Keep the Outside of Your Home Clean
The outdoor surrounding of doorways can affect the cleanliness of carpets. If your porch is heavily soiled or has a cluster of leaves, these can easily be brought in by the shoes of your family or guests. This is why keeping the path clean to your home is an effective way to keep carpets clean.
2. Remove Those Shoes
A wonderful habit is to remove shoes upon entering the house. This will drastically reduce the wearing and staining your carpet will go through. If going shoeless is not something worth considering, you can invest in a good pair of indoor slippers that will not only keep you warm, but can also be given to guests when you ask them to remove their shoes so they feel cared for and at the same time you get to protect your beautiful carpet.
3. Keep Your Pets in Check
Your pets are often in a rush and excited when they run indoors from the outside. So getting to wipe their paws goes out the window. However, a way to leave your carpets stain free is by putting up a gate and placing a mat there until their feet have gotten thoroughly cleaned off the icy particles or set up an area where they can get cleaned up before entering the house.
4. Vacuum and Spot Clean To Keep Stains in Check
Snow brings with it salt, dirt, debris and slushy-like stains that require you to be more persistent with vacuuming and spot cleaning to prevent stains from setting in the fibres of your carpet.
5. Opt for Professional Carpet Cleaning
Snow can be detrimental to not only the appearance of your carpet, but also cause wear and tear. It's always best to leave your beautiful carpet to the professionals that know just the right methods.
Final Thoughts
Cleaning carpets in snow, although an age-old tradition, isn't the ideal method to get the job done. The winters should be the perfect time to spend your holidays with your loved ones, relax, enjoy some quiet indoor time, sip on some hot chocolate and leave the cleaning job in the hands of experts.
Remember cleaning your carpet in snow means trapping all that salt, debris and slushy-stains, and we are sure that's the last thing you want to worry about this holiday season.
Ali October 22, 2021 Carpet Cleaning
Previous Post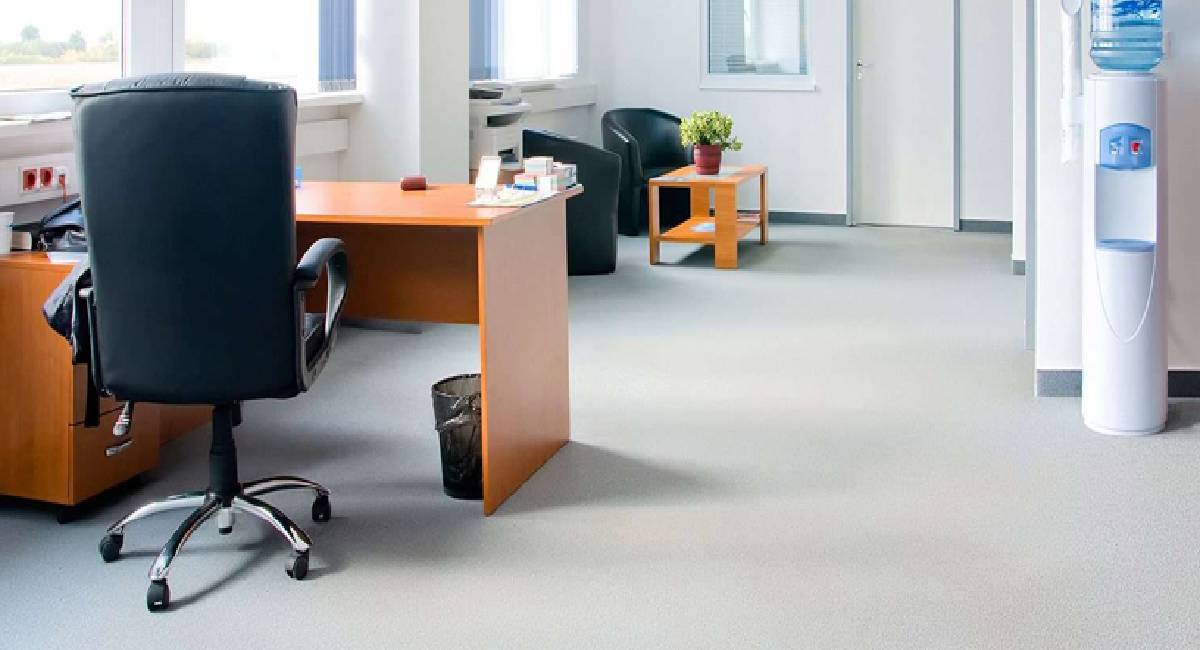 Office Carpet Cleaning- A Crucial Element of Employee Well-Being First impressions always matter. More so when it's in a professional setting. When employees walk into your office they need to feel a sense of morale and well-being, which makes carpet cleaning for your office carpets all the more necessary. But there is more than meets […]
Read More...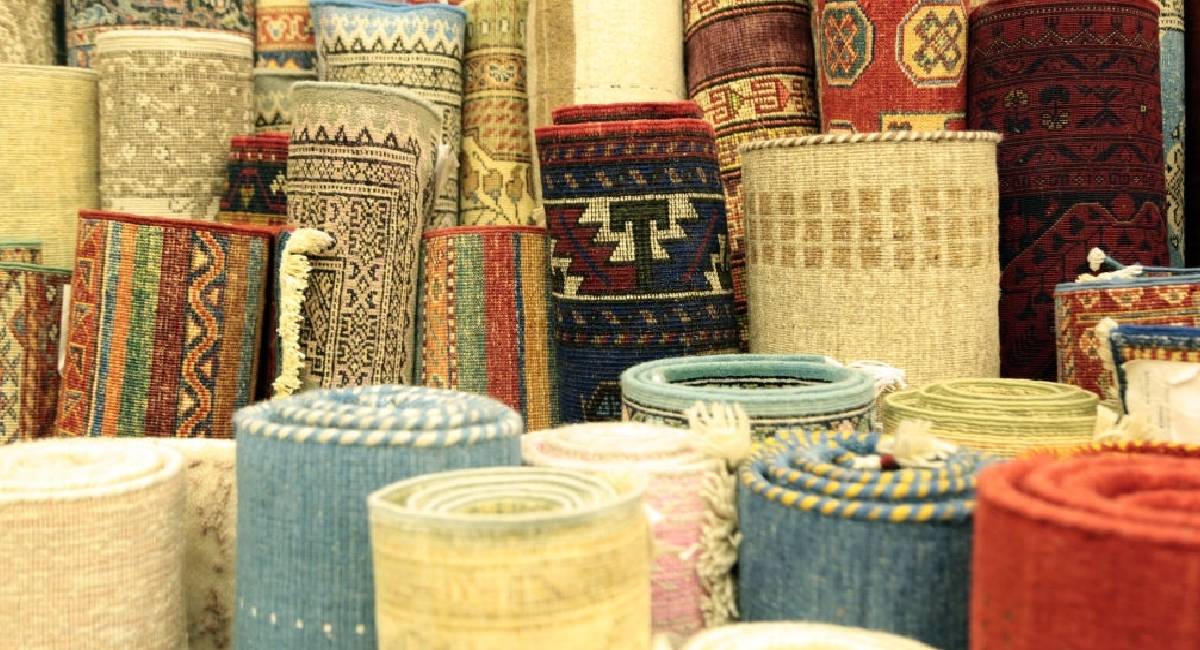 Carpets can instill in your home not just an aesthetic appeal but also comfort, durability of flooring, versatility due to the numerous patterns, colours and materials they come in and can also act as a sound absorber. A great carpet can easily revitalize and bring back the charm of any room. Although, buying the perfect […]
Read More...