Watching football together – what does that mean for my living room carpet?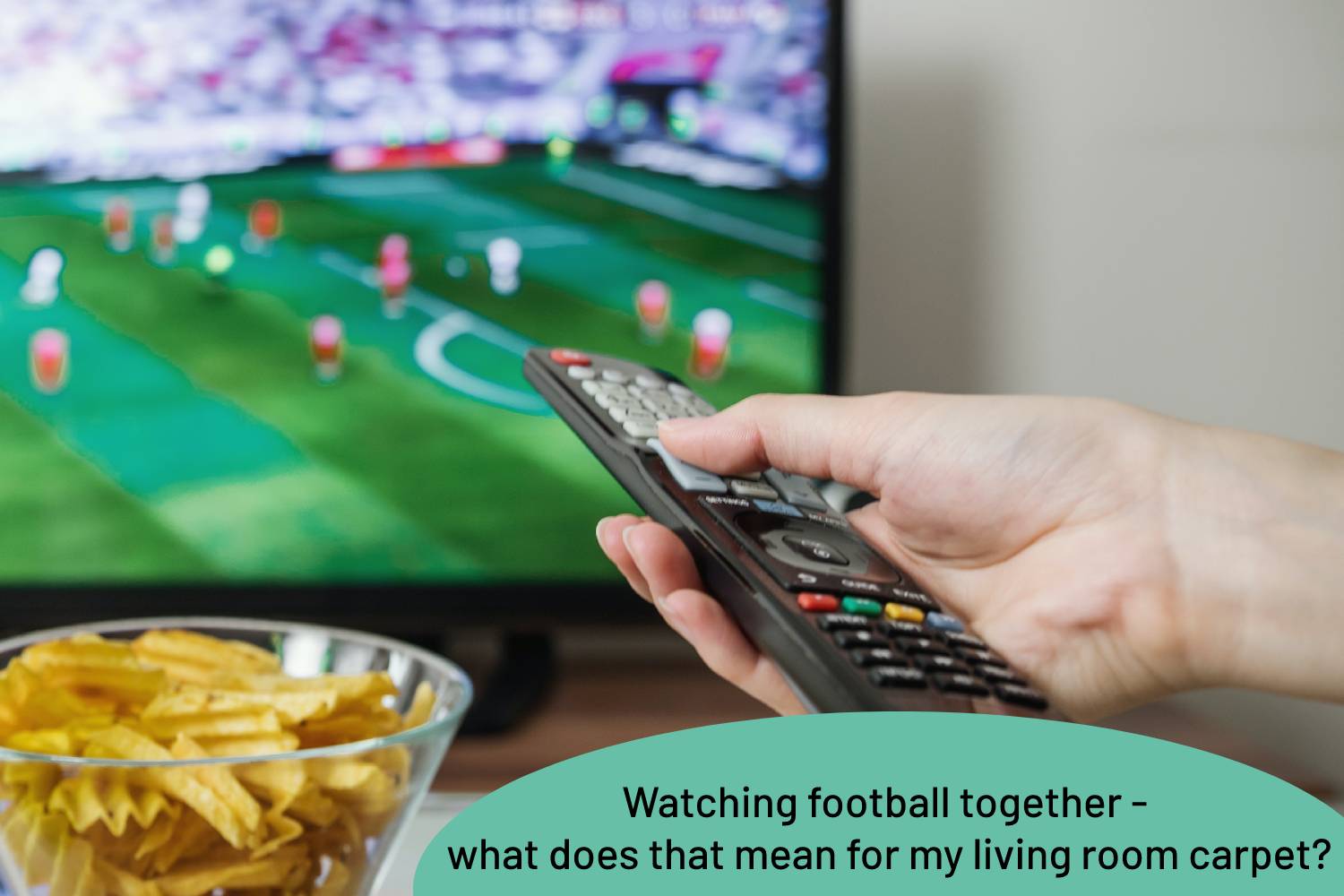 The EM 2021 is the event of the year for many football fans. Especially after the European Championship, which should have been held in 2020, has been postponed for a year, this tournament is being celebrated in a very special way. And what could be nicer than cheering on your team with your friends while watching football together? But if the traces of the last game can still be seen on your carpet the next day, the football fever may quickly go away.
Traces of the last soccer party on your carpet?
You invite your guests to come to your home, maybe have dinner together and look forward to the game. After lots of cheers, tension and hopefully a happy ending, watching football together can leave the following marks on your living room carpet:
1. Dropped food:
Snacks, grills, sauces & more. Anyone who likes to watch sports events knows that one thing shouldn't be missing: the right food. As in most households, the television is located in the living room so that you can watch football together. In all the excitement, something quickly ends up on the beloved living room carpet and can leave unpleasant dirt behind. Especially when barbecuing on those mild summer evenings, grease and sauce stains that can only be removed with great difficulty from upholstery and carpets are not uncommon.
2. Beer, wine & co
Football and beer go hand in hand both in the stadium and during public viewing in the beer garden. Whether in a glass, in a bottle or in a can – a cold beer should not be missing when watching football together in your own four walls. But what if a goal is scored and the drink lands on your carpet with all the cheers? Even more unpleasant than beer stains are the soiling caused by other beverages such as wine and juices. Because these discolour carpet fibers even more and are difficult to clean yourself.
3. Dirt and grass from outside
Perhaps you combine your EM party with a cozy barbecue evening or your guests just walk out the door at half-time. Maybe you even kicked the ball yourself in the garden before kick-off. If you don't meticulously ensure that guests always take off their shoes at the door, you will discover the traces from outside on the carpet by the next morning at the latest.
A great EM 2021 with well-kept carpets
In order not to take away the anticipation of the next game, a professional carpet cleaning is the best solution to remove the traces of the last joint football show from your living room carpet. We know every stain, every carpet and the right methods so that you no longer have to worry about your carpets. With My Fair Cleaning, your carpets will get through the EM 2021 clean and tidy.
Ali June 22, 2021 Carpet Cleaning
Previous Post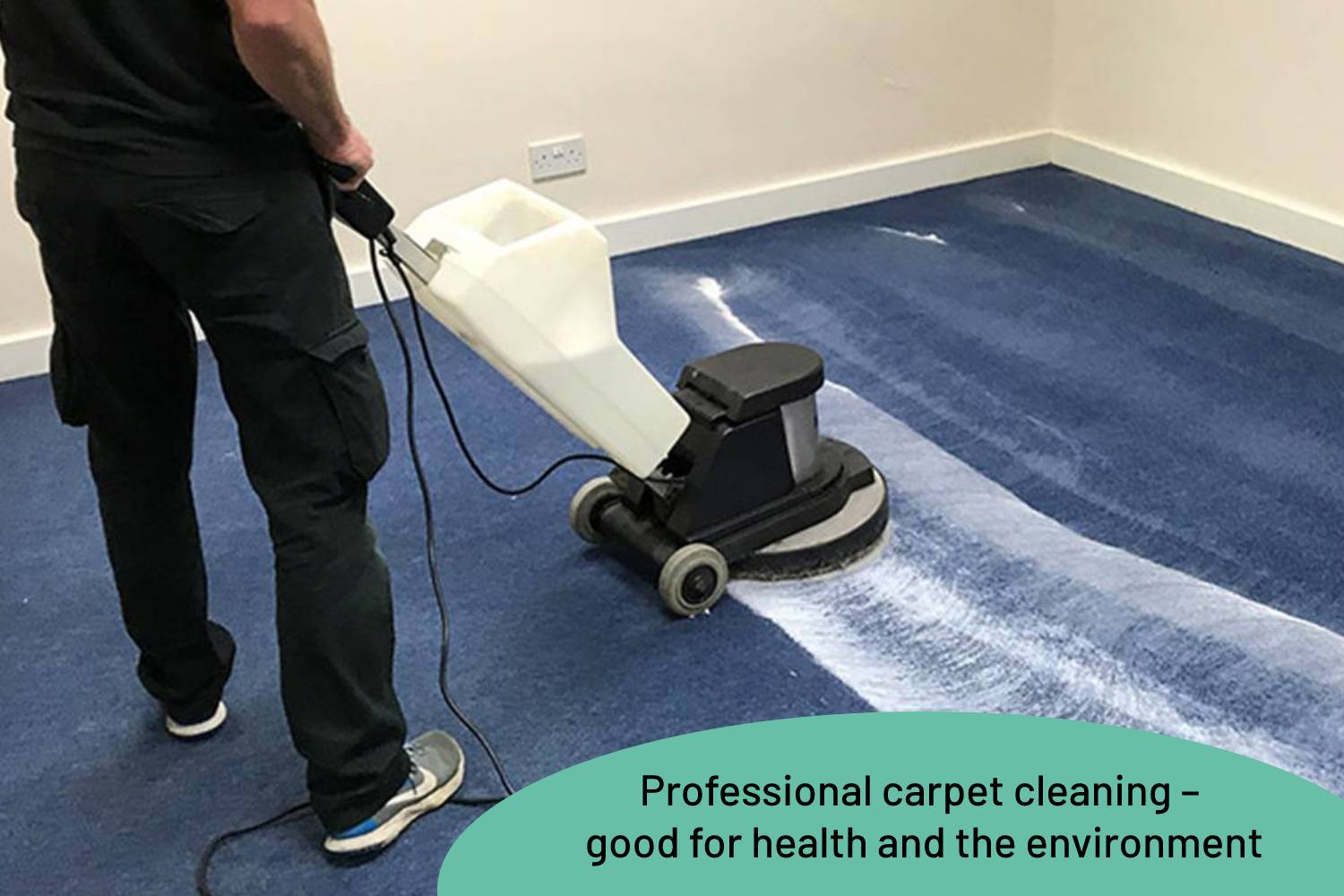 Carpets add charm and cosiness to every home. They decorate not only living rooms and bedrooms, but also hallways and bathrooms and they can be found in households all over the world. But carpet owners know that this beautiful floor covering can attract dirt and grime like a magnet, depending on foot traffic and location. […]
Read More...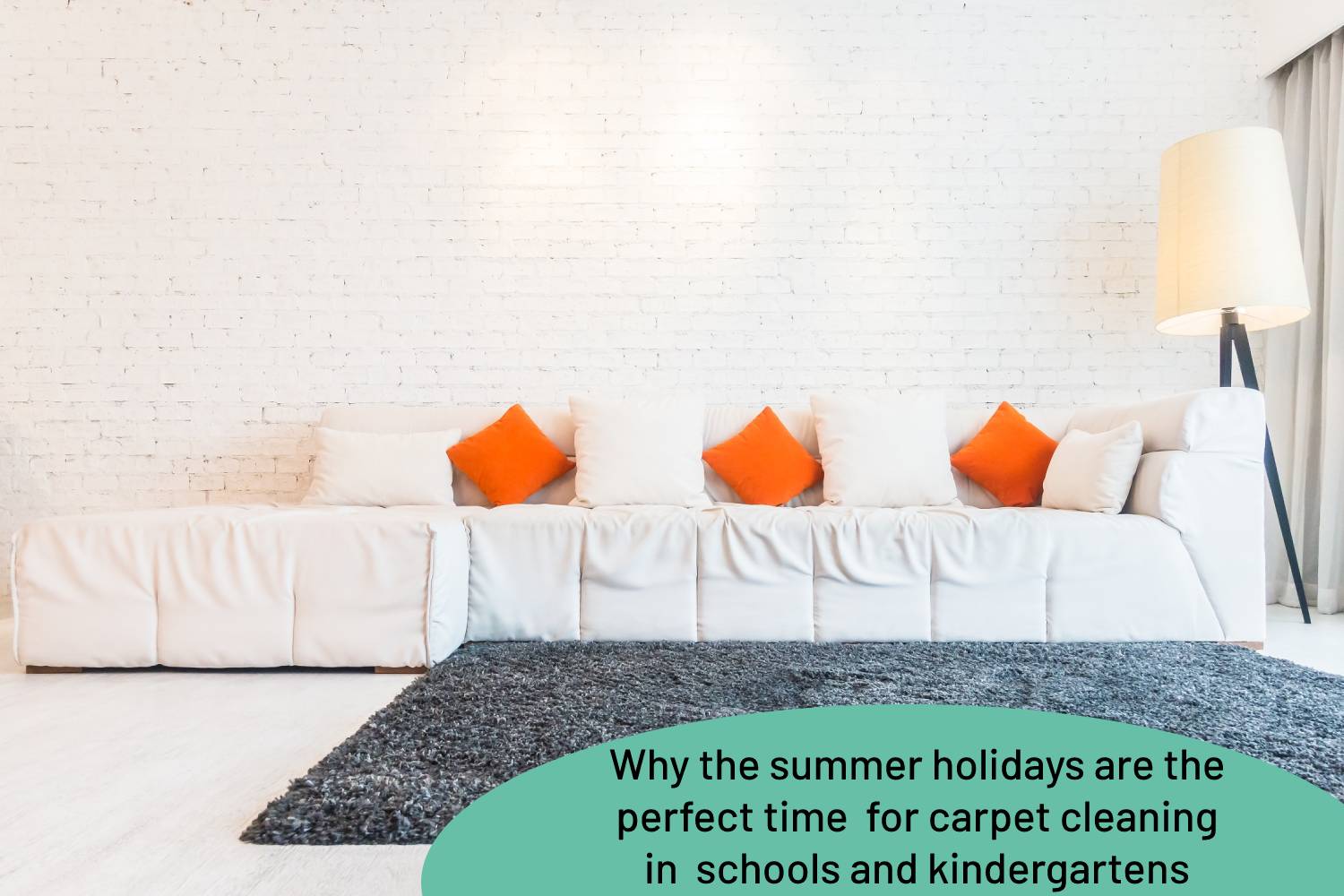 Summer is here and in many federal states this means that the big summer holidays for kindergartens and schools are just around the corner. For the organization around the furnishing buildings, this is the perfect opportunity to have all carpets cleaned in the appropriate rooms. This is how children and staff start the new school […]
Read More...