How to Identify Cheap Quality Carpets?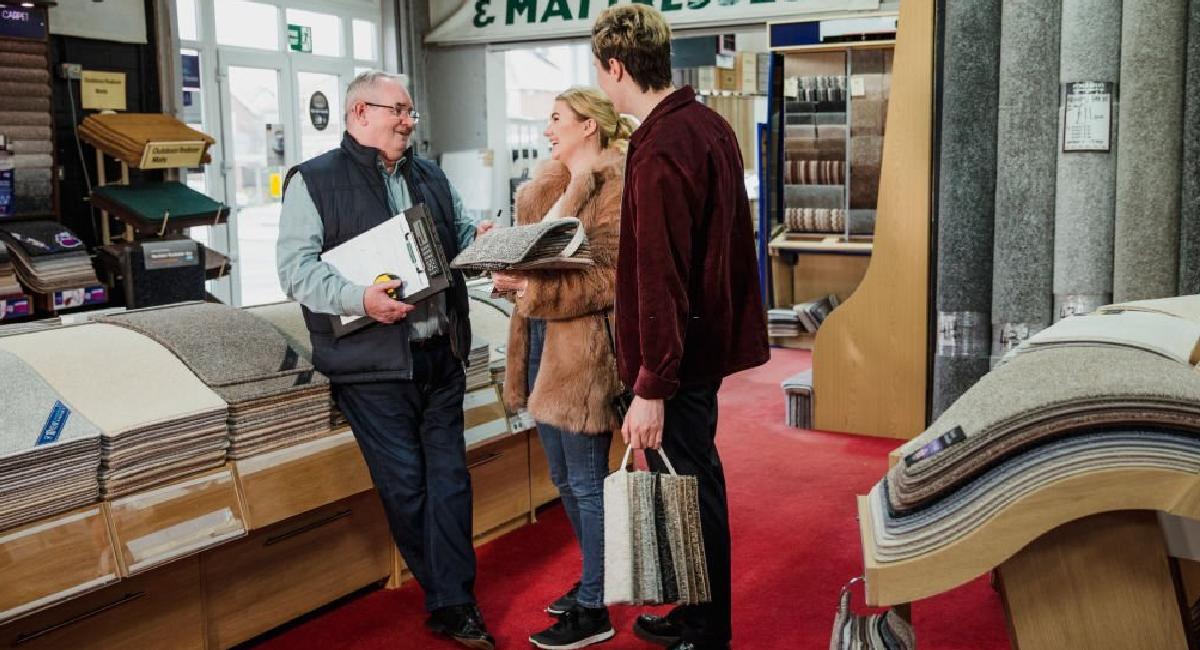 Carpet shopping may be challenging. This is so because the ordinary buyer can't identify the condition of a carpet based on looking. Several "secret" elements add to a carpet's general quality. To fully assess the value of a carpet, most of its qualities should be recognised and adequately considered.
The following are examples of elements that influence the quality of such a carpet. So, with the help of the following factors, you can identify cheap carpets quite easily.
It's important to remember that no aspect should be considered separately. This is so because the highest efficiency, endurance, and lifespan will come from a balanced combination.
7 Ways to Identify Cheap Quality Carpet
The Carpet's Appearance
The distinction between a robust rug and a low-quality rug may be noticed in the rug's imperfections. Even the most excellent carpets will have some abnormalities or defects. However, when the proportions of a square-shaped carpet are unequal on different sides, it must have been created hastily and inexpensively.
Well-made carpets lay levelly upon that floor's area without curled edges and unequal ends. The signs of cheap carpets' appearances often seem worn out, glossy, or brilliant but oddly.
Clever shopping
Be careful to acquire distinct fees for foundation & setup when making comparisons. You may do clear pricing evaluations in this manner. It's hardly a good idea to skimp on them since they may make a big difference in the carpet's quality and longevity.
Whether you choose a trim or coiled yarn is generally a matter of preference. Although looped yarn rugs are more resilient over cut-piles, both values are determined by the volume and twists of yarn instead of the stack.
Tufts are made of 2 – 3 lengths of yarn coiled and then warmed to bind them & avoid unravelling in the finest carpets.
Rugs come in various colours, sizes, or combinations, so it is offered in a range of quality levels. The quality of a carpet is usually determined by its cost; nevertheless, that's not always the case.
Particular carpets may be expensive, but this does not always imply that they are of high quality. One can determine if a carpet is inexpensive or not by looking for certain clues.
Density of Carpet
The density of a carpet relates to how closely the fibres are woven (sewn) into the base. A particular method is used to compute it. While evaluating carpets with various densities but the same fibre, design, and other characteristics, a more excellent density rating imply a more resilient carpet.
Like other textile manufacturers, the denier is critical in determining carpet quality. The thickness of single yarn strands is measured in deniers. Many women are aware of the concept of refusing to purchase hosiery.
The cloth becomes denser and more impenetrable as the denier increases. Smaller deniers are much more delicate and thin. It would help if you also examined density in addition to denier.
The relative closeness of the threads has a substantial influence on performance, similar to the threads in a linen sheet. The thick a pile, the more durable a carpet will be. Low-cost carpet often has a low denier & density.
Twist on fibre
The twisting of fibre is among the most neglected elements of a carpet, even though it is among the most reliable indications of carpet excellence.
Individual threads of fibre are often intertwined together and calculated to get an inch fibre length, often referred to as fibre twist. The outcome is defined as the twist number of a carpet, also referred to as simply turns-per-inch.
It is a simple calculation that you can do manually. Check the number of twists you can observe in an inch stretch of carpet fibre. If a fibre is less than 1 inch in length, check half-inch and afterward twice the number of turns you measure to determine your twist number.
Face Weight
The heaviness of carpet stack each square yard on the carpet, calculated in ounces, is known as its face weight. However, because face weight has been highly promoted, many buyers believe it is the most accurate to gauge a carpet's longevity.
It's simple to assume that somehow a carpet with a greater face weight would last longer. But this isn't necessarily the case because various factors influence the importance of a rug.
Fibre Type
The kind of fibre used to make a carpet significantly impacts its durability. Different fibres have unique characteristics. Many operate better in specific settings than others.
Polyester, nylon, triexta, and olefin are standard artificial carpet fibres. Natural carpet fibres like wool and sisal are less utilised, but they still have a place in the carpet business.
Machine-Made, Hand-Made, or Flat-Weave
The quality and expense of a carpet are determined by the maker's talents, the carpet-making method, and how long it will take to manufacture it.
Hand-knotted carpets are of the highest quality among handmade carpets. Weaving & hand-tufting require substantially less time than hand-knotting. Flat-weaving is a technique that includes weaving thread strands to produce a carpet's design. This is based on a sketched arrangement on a loom.
Hand-tufting a rug requires less expertise than hand-knotting and weaving. This is so because the strands are pressed through the carpet's backing with a power tool.
With perfect stitching, machine-made carpets require little time to create. They also lose the individuality of handcrafted carpets. When differentiated with the longer lifespans of handmade carpets, they can last 20 years.
Final Words!
There are several aspects to consider while searching for a carpet, as these will help you understand the signs of cheap carpets. That's no surprise that several customers find the procedure perplexing and intimidating.
However, dividing the procedure into particular considerations can help you know what else to search for in a carpet. You must discuss your requirements with the carpet sales specialist.
Most people are aware of which carpets work well and which are cost-effective. If you're a well-informed buyer, you'll be able to detect the reality within the salesperson's claims and avoid being misled.
Whenever you get a carpet, it is essential to clean and maintain it regularly. For cleaning the carpet with the correct method and products, you can certainly take help from us in Germany. At My Fair Cleaning, we ensure that we use the right wash type for your carpet and keep it cleaned.
Ali March 23, 2022 Carpet
Previous Post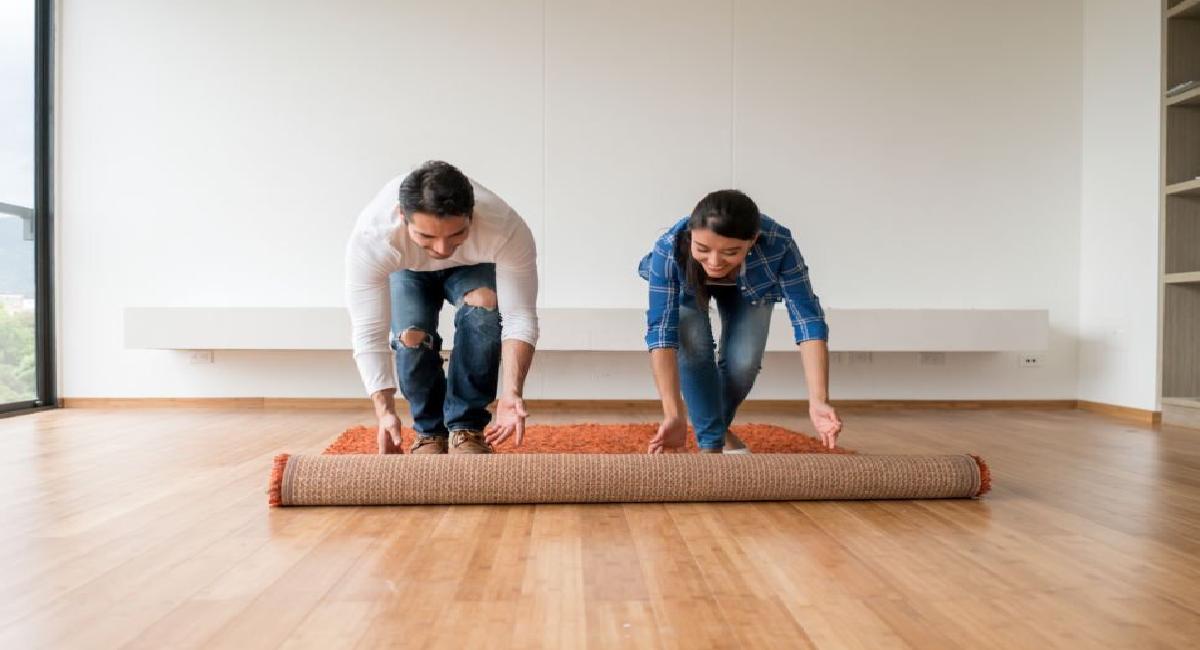 Several factors, like the number of people living in your home, their age, and the kind of activities they engage in at home, might hasten the deterioration of your carpet. It is advised that you replace your carpet every ten years. However, we never know how long the carpet will last? So, it becomes essential […]
Read More...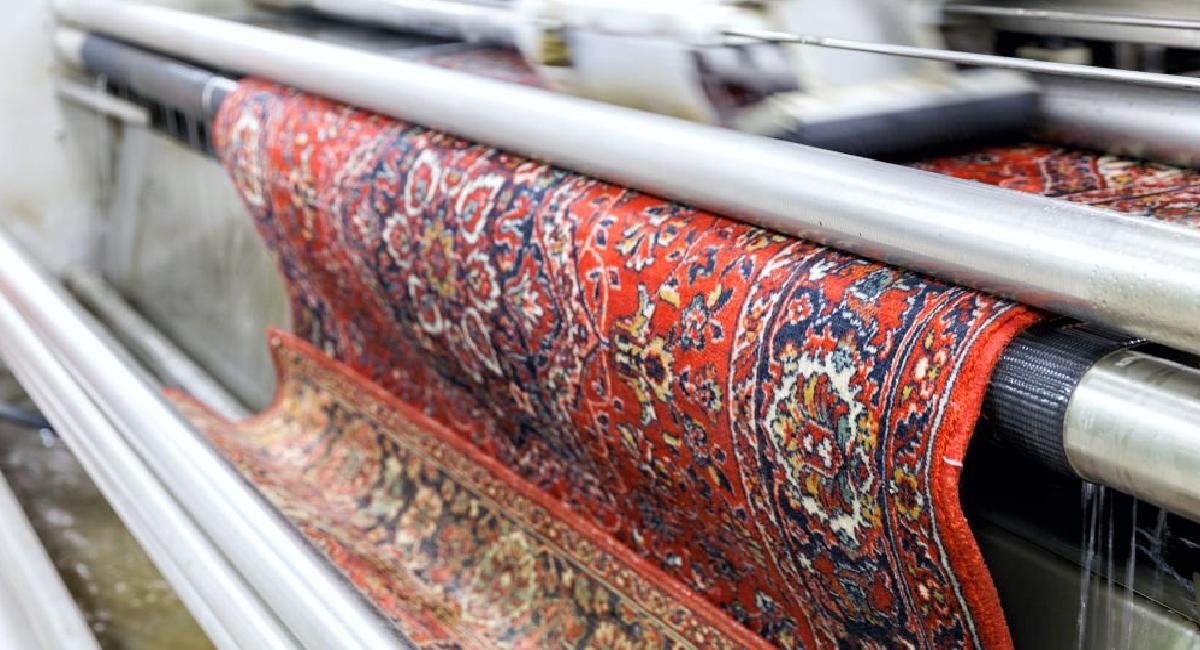 The ambience of your home is heavily influenced by the flooring you choose. Carpets, for example, can improve the look of your living area with their beauty, elegance, and remarkable style. Yet, while carpets add character, comfort, and charm to your apartment, they can also be a significant source of discomfort if not properly cared […]
Read More...