Professional Carpet Cleaning Vs DIY: Which is The Best Option?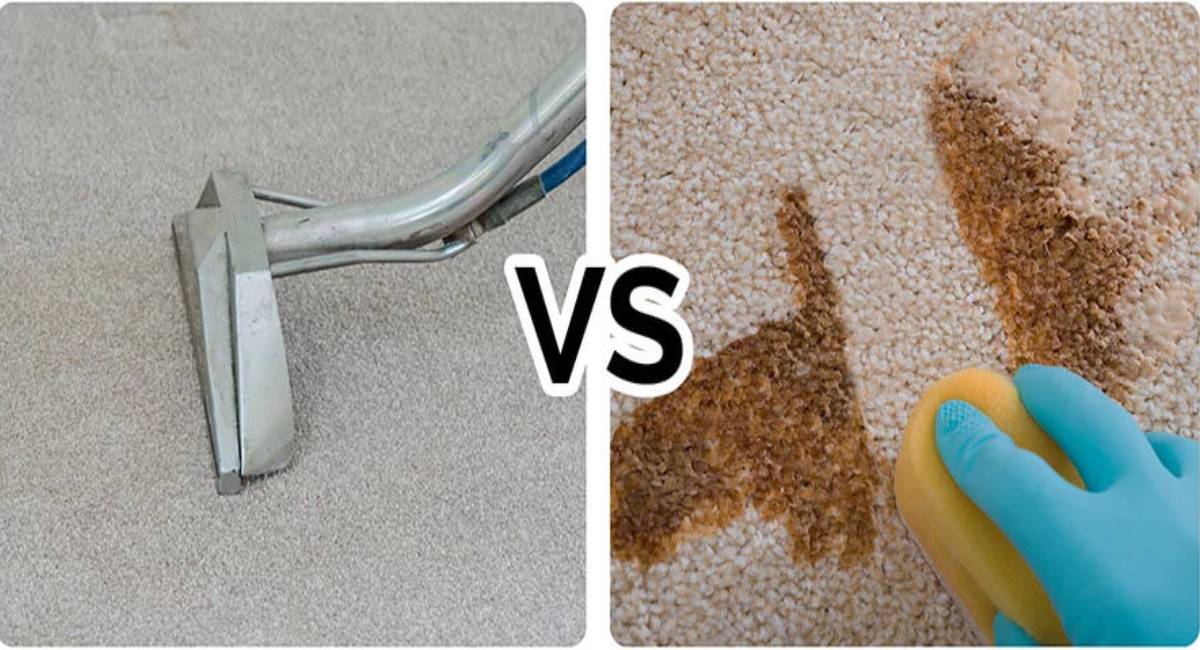 Confused Whether to Choose DIY or Professional Carpet Cleaning?
If you are someone that has carpeting through your home, you know how crucial it is to get it deep-cleaned at least once in six months to not only keep it looking it's best but also eliminate any grime, dirt, and debris from the carpet to reduce any odour, stains and allergies.
Moreover, there comes a time in the life of all carpet owners, when you can't delay cleaning your carpet any longer. And this is when a very important dilemma seems to strike- should I go for DIY or hire a professional.
When it comes to cleaning a carpet, doing it right and using the right equipment and products is key. When rightly done, both options can have fruitful outcomes. But among these two options, which one is better for you? Our blog helps you debunk this question!
Let's get started!
In order to answer your question, we provide you with the advantages of each option to help you make an informed decision.
Reasons to Carry Out Professional Carpet Cleaning
1. Advanced, Powerful & Effective Equipment
Professionals have powerful equipment when it comes to carpet cleaning. The cleaning equipment you find at department and convenience stores is not on par with the quality and effectiveness of professional carpet cleaning equipment.
Furthermore experts spend a hefty amount of their equipment to achieve flawless cleaning thereby making this a crucial point on why you should consider this option over DIY.
Another point to remember is that sometimes it can be quite difficult to figure out how to use the equipment the right way even with an instruction manual, and there is nothing wrong with accepting that. If you're an individual that doesn't know how to use the equipment very well, your carpet cleaning job is better left in the hands of a professional. Because it's always better to be safe than sorry when it comes to your carpet.
2. Convenience in Abundance
DIY carpet cleaning takes a lot of time and effort to do it thoroughly.
It depends on factors like the size of your carpet, purpose of carpet cleaning as well as the method you intend to use.
Hiring a professional to do your carpet cleaning means you are paying them to take care of the entire process from use of equipment, washing, drying as well as transporting your carpet at your doorstep.
3. Less Drying Time
A professional knows the ins and outs of what your carpet needs and has specialised industrial grade equipment to accelerate the drying process.
This means you get to walk on your carpet sooner than you realize. Furthermore, quicker drying times means safeguarding your carpets from the growth of mould and mildew, a luxury not witnessed in DIY carpet cleaning.
4. A Good as New Appearance
Constant food traffic on a carpet or having pets or kids means the accumulation of dirt and debris within carpet fibres. If this dirt has been kept for too long, DIY carpet cleaning alone cannot get rid of it.
This means that in order to completely eradicate these contaminants to keep your home healthy and your carpet looking its best, you would require a thorough professional carpet cleaning at least twice a year.
5. No Risk of Further Damage
When you embark on DIY carpet cleaning, you do not know the result or the outcome you will achieve. A bad DIY job can irreparably damage the carpet. On the other hand, hiring a professional carpet cleaner can give you peace of mind but also save you from further damages, and in turn, unwanted frustrations.
Pros of DIY Carpet Cleaning
1. A Great Option for Individuals Under a Constrained Budget
It's obvious that any service by a professional is going to cost a little bit more than your regular DIY carpet cleaning. If you are someone who is on a tight budget, DIY carpet cleaning is a good option.
2. Suitable for Low Foot Traffic Areas
If you are just looking for regular vacuuming and washing and don't have concerns such as stains, pet urine and odour, mould, mildew or bacteria lurking within your carpet fibres, and can be sure of it, then DIY carpet cleaning may be for you.
How Often Should You Carry Out Carpet Cleaning?
Before we reach our final verdict, there is another question that looms in the minds of consumers: How often should I get my carpet cleaned?
This answer is not a simple one and varies on your household and your concerns.
If you are an individual who has pets or children, or even wears shoes in the house, you need carpet cleaning more than individuals who don't.
If you are an individual who cleans spills quickly, you can get away with cleaning carpets slightly less due to lack of stains. But if you are someone that does not have the time and resources to do it instantly, getting carpet cleaning done frequently is the best option for you.
If you own a nylon carpet/carpets at home, then this will need more frequent cleaning. This is especially important because they contain a hydrogen molecule which gives them their sturdiness and resilience. After carpet cleaning, the nylon carpet is rejuvenated and their performance enhances making more foot traffic on it no longer a concern.
You will be fairly surprised by how much dirt and grime comes to the surface and how many germs, bacteria and other contaminants are removed when carpet cleaning is done the right way.
DIY Vs Professional Carpet Cleaning: The Verdict
There is no doubt from the above points that professional carpet cleaning is hands down the better option. This is because when you choose this option, you choose experience, convenience and above all a spotless and faultless clean that can increase not only the lifespan of your carpet but also its appearance!
So, don't wait up! The professionals at My Fair Cleaning are waiting to make "you" a happy carpet owner!!
Ali November 28, 2021 Carpet Cleaning
Previous Post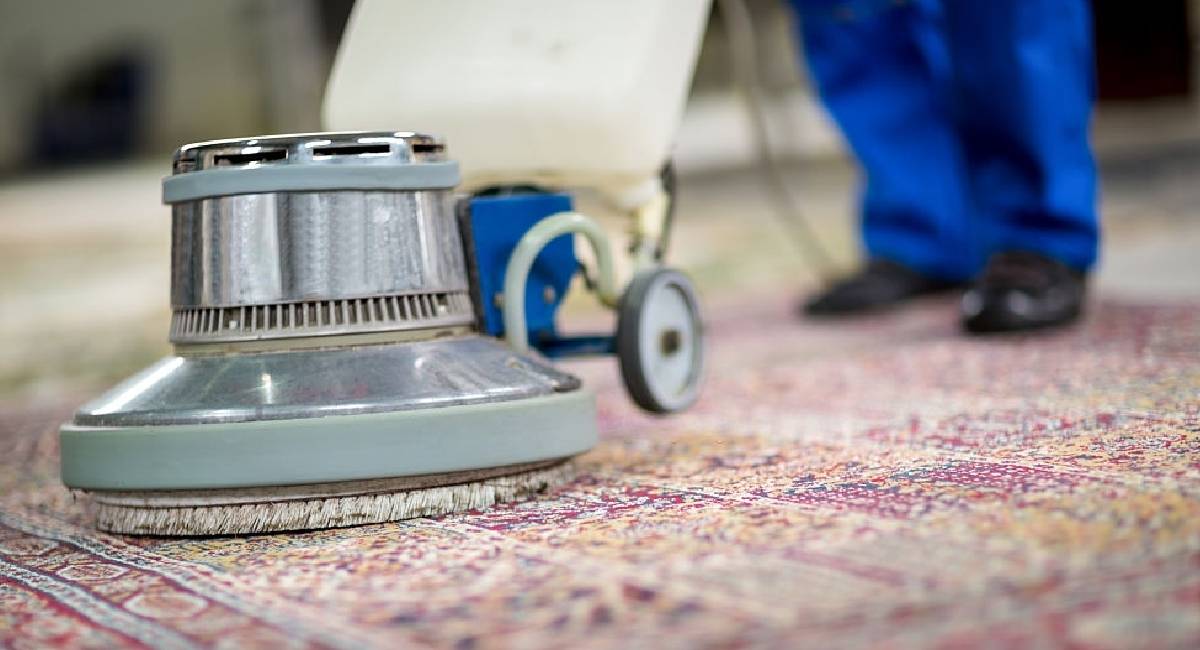 As a homeowner you care about how your carpet looks, feels as well as its durability. Maintaining your carpet regularly is key to extending its life but in order to be an informed consumer and get the best bang for your buck, you're also curious about how a professional carpet cleaning company estimates the price […]
Read More...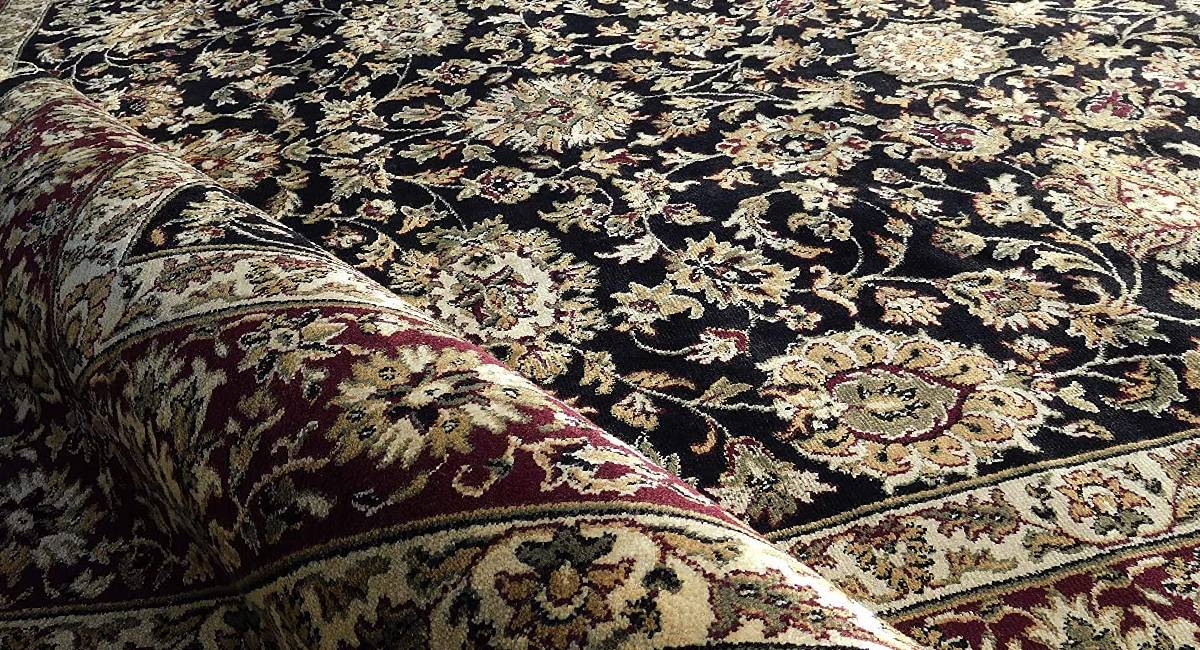 The stunning and royal look of silk cannot be overlooked. It is one of the most expensive natural fibers that is made by silkworms. If you want to make any area in your home look lavish and sophisticated, you cannot go wrong with a silk carpet. However just like all natural fibres, silk too is […]
Read More...